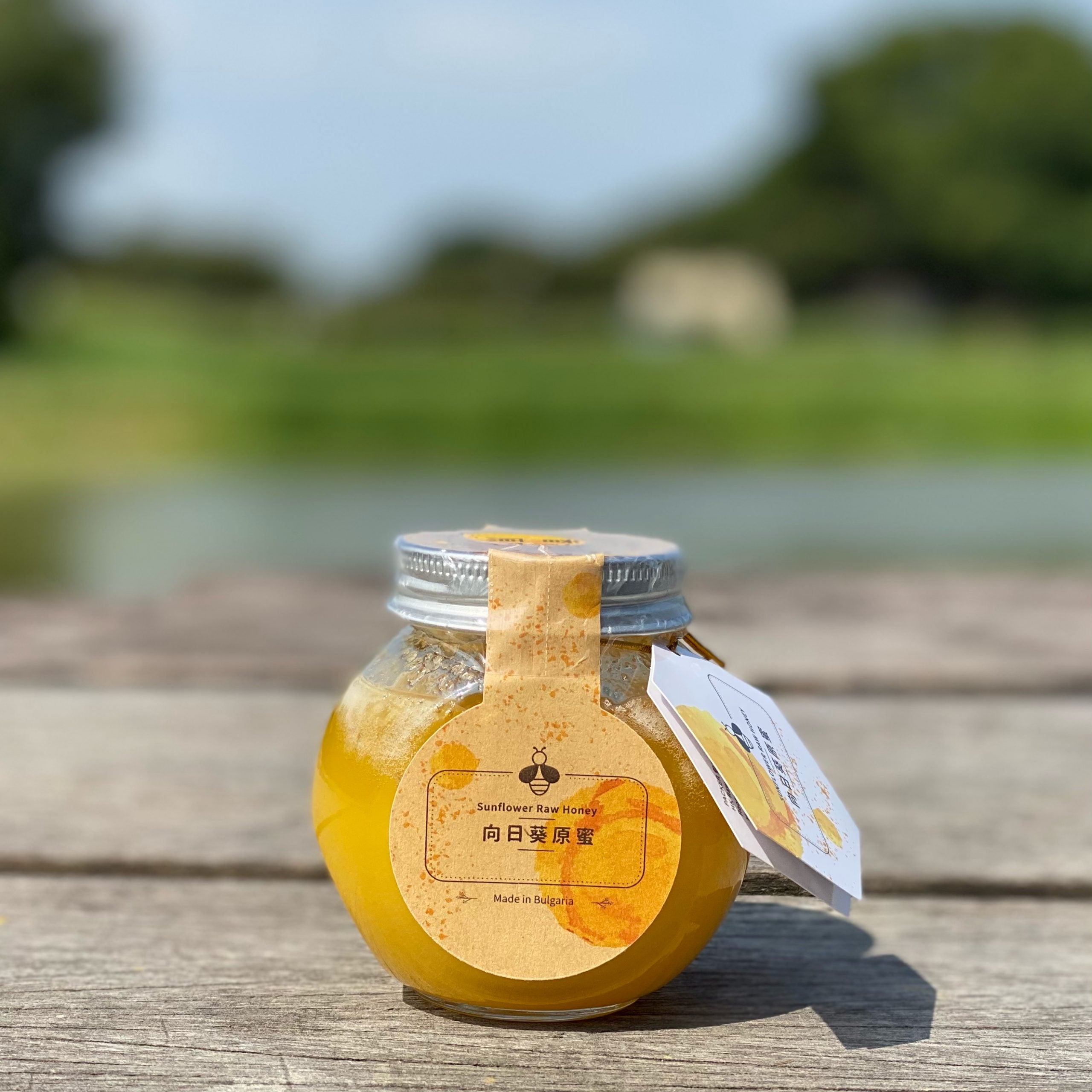 The texture of sunflower honey is rich and refreshing, quite different from other types of honey I tasted. The honey is already crystalized, the creamy texture is like our Ivy Tree honey in Hong Kong.
Bulgaria is located in Eastern Europe neighboring Greece, due to its climate and geographical characteristic, with the support from the government, Bulgaria is actually very rich in plant and eco-diversity. As known from my friend, it is not a rich developed country, but local people lives a rather simple life, and happily self-sustaining in terms of food and other resources.
Contains flavonoid, the most powerful natural occurring antioxidant. Most ladies love to consume one teaspoon of raw honey a day to stay healthy and ageless.
Long-term intake of raw honey can boost our immune system and protect us against infection. It also helps to soothe the discomfort if you catch a cold.
Function:
Relieving cough
Detoxifying
Nourishing
Helps to relieve indigestion
Sore throat and common cold
Note: Do not feed raw honey to infant below one year old.
Store in a cool dry place and avoid direct sunlight. Raw honey may crystalize under room temperature. It is normal and do not affect the quality of our honey
Tested by Hong Kong Standards and Testing Centre (STC) and SGS Hong Kong Limited, our honey has not concentrated by heating, no sugar added, no antibiotics used, no sugar added and do not contain heavy metals or pesticides.
Orders & Shipping
Free Local Delivery Over HKD400
Your order will be processed within 5 working days of being placed and payment being received. If there are any longer delays due to stock or shipping problems you will be contacted and notified of such.  
We ship via PICKUPP to offer you the most economical shipping method. The delivery time is about 2-7 business days. The website will automatically calculate the shipping cost for each order.Please note extra delivery charge at remote area.
If you wish to place a large order or arrange international shipment, please contact us for a shipping quote.
Returns & Replacements 
Your satisfaction is important to us, if you have a concern about the quality of your product please use the Contact Us page to email us with the batch number, expiry date and product name from the barcode label and the reason you are dissatisfied.  
Any returns due to quality issues must be contact us within 2 weeks of receiving your order.  
Unfortunately we do not accept product returns if you have changed your mind or don't like the scent.  
We may request you to return unused product before processing a refund or replacement. (Please note, if you made your purchase from a retail stockist, you will need to return it to that stockist - and their store policies apply in terms of refund or replacement.)