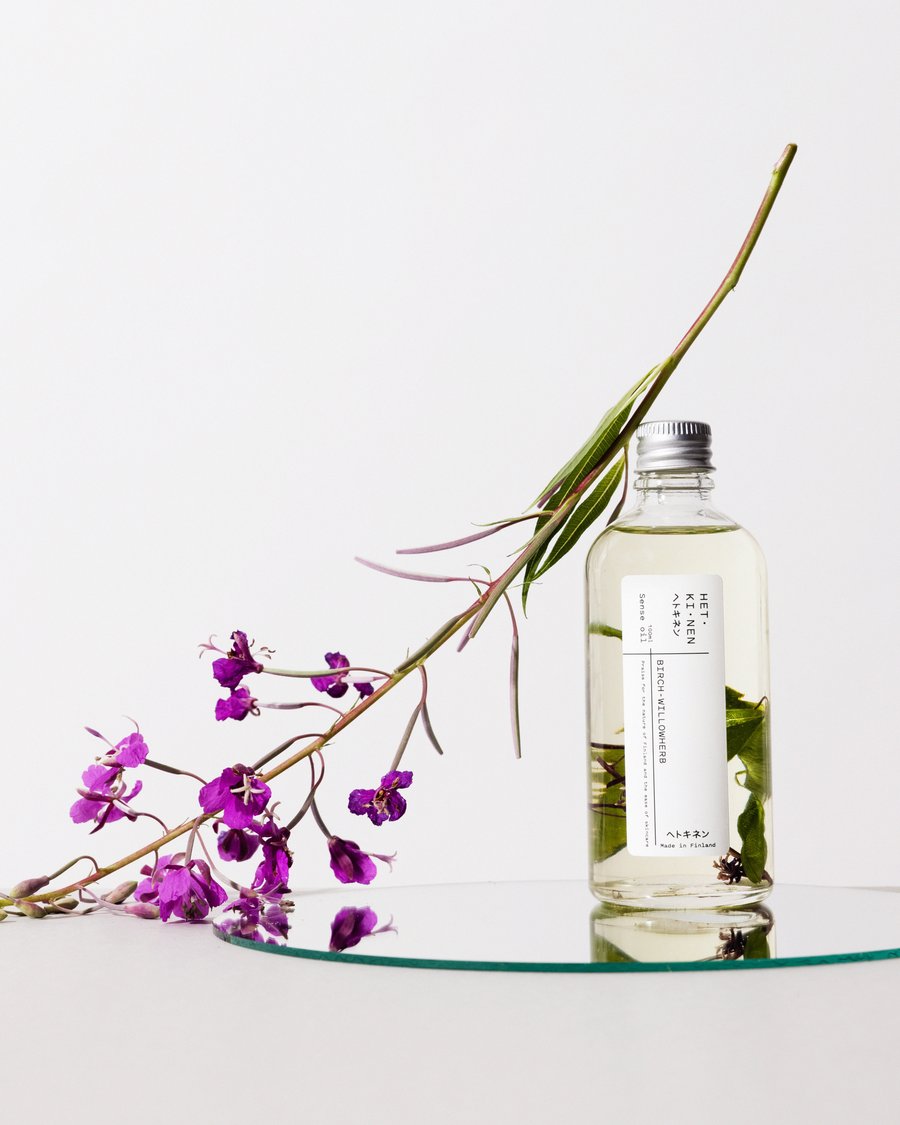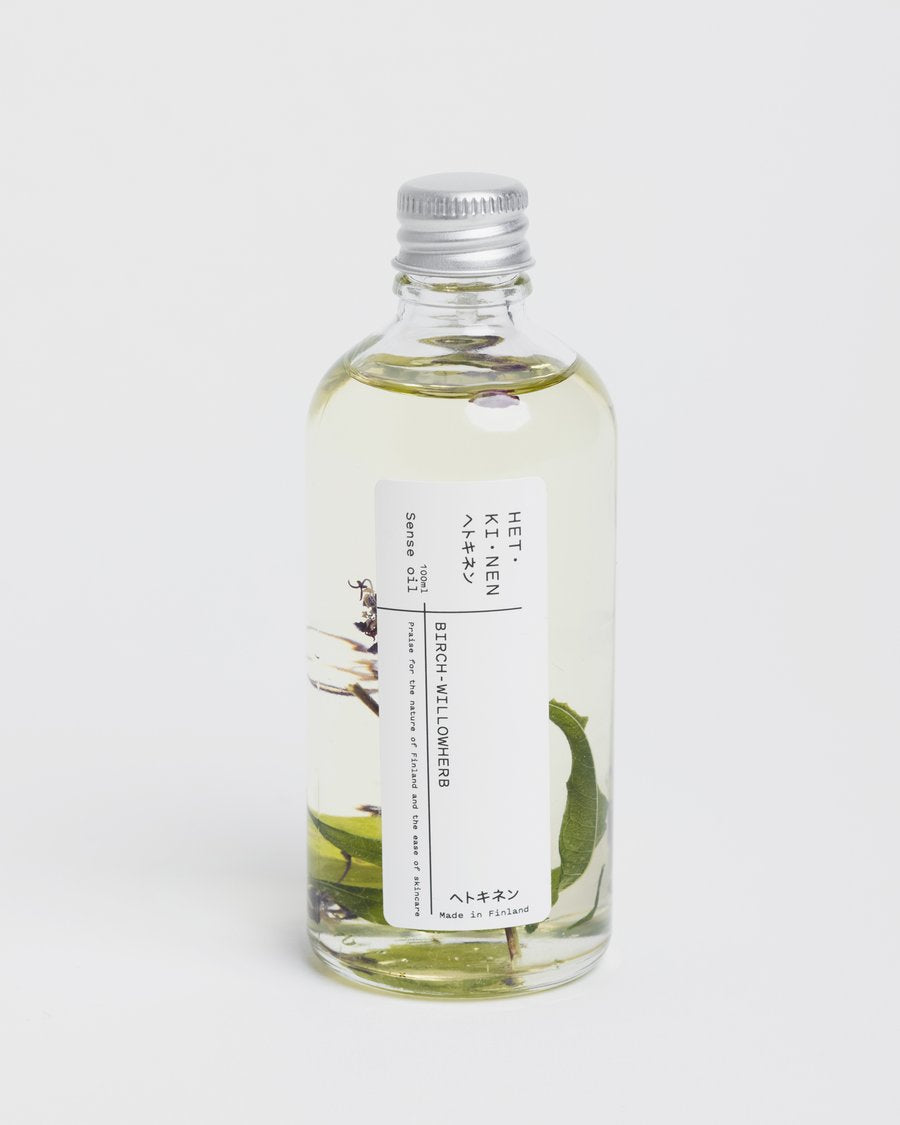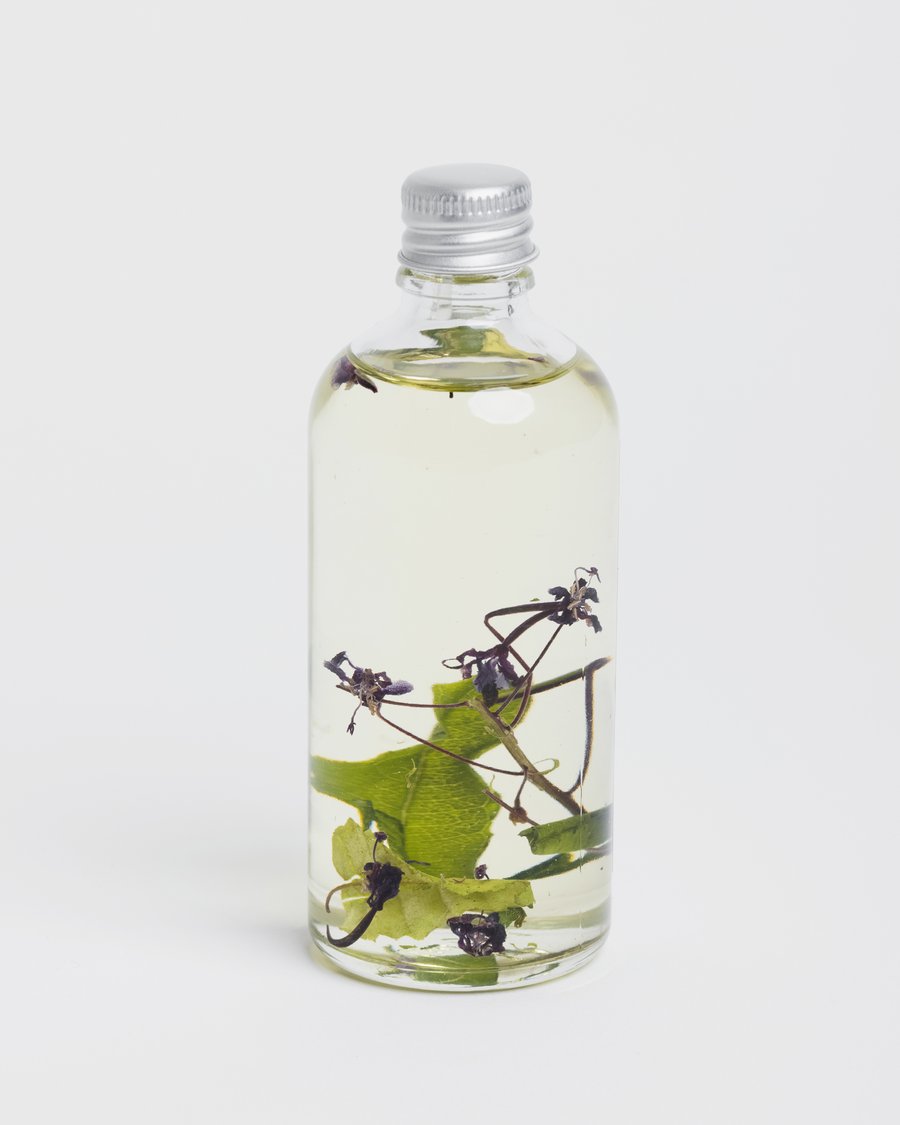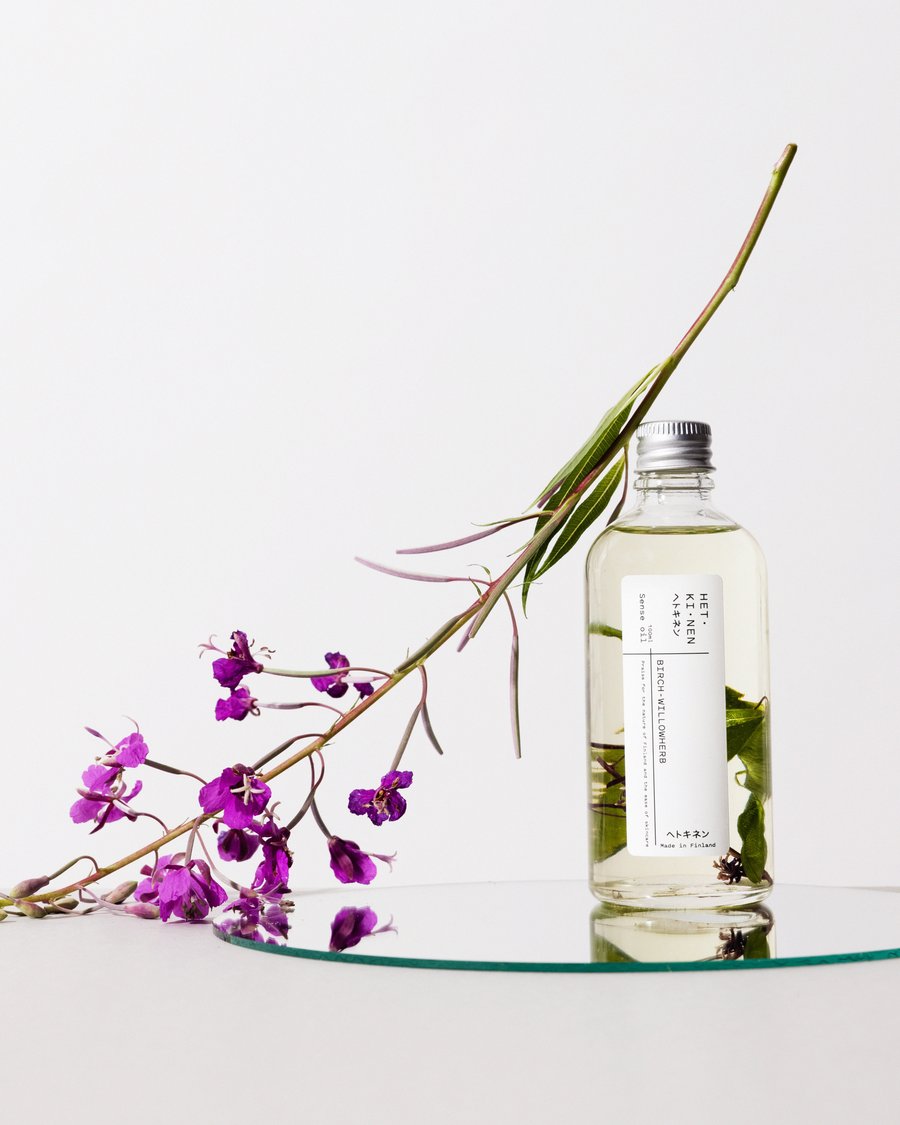 Sense oil birch-willowherb
Sense oil will brighten your days and become the secret behind the fresh and well-being of your skin.
A energizing bloom infused natural oil made with pure finnish willowherb and young birch leaf.
This birch-willowherb sense oil adds a natural glow to your skin and makes your skin feel fresh and energetic. The sense oil contains willowherb flower oil that is filled with vitamins, flavonoids, and other components that strengthen and maintain the body's natural resistance. The willowherb has been collected from Lapland in mid-summer when the blossom of the willowherb is at its best. Willowherb has a vibrant population and is one of the most common wildflowers in Finland, filling our meadow areas with purple blooms every summer. An oil extract made from birch leaves refreshes and improves blood circulation on the skin. Birch also has a feature that removes fluids and swelling. The product also contains sunflower oil, jojoba oil, grape seed oil, and vegetable glycerin. The aromatic fragrance of willowherb and birch is fortified with essential oils of lavender and lemon.
In the fragrance of the sense oil, you can sense shades of lilac: willowherb, lavender, and calluna.
You can use sense oil for your hands and arms, both legs and feet, as well as the whole body.
Add where-ever you need natures' glow and sparkle.
All the raw materials for making sense oil are collected in a way that has not endangered the plant's lifetime. The roots are still on the ground, which guarantees a lovely blossom, berries, and tree harvest next year as well.
The most amazing and sensible skincare your skin could ever hope for!
Package size : 200ml
Country of origin : Finland


Ingredients :
helianthus annuus oil, vitis vinifera oil, simmondsia chinensis oil, chamaenerion angustifolium extract, glyserin, betula pubescens extract, lavandula angustifolia oil, citrus limon oil
How to & usage

Usage : For the whole body, especially the super-dry spots on the body such as elbows, knees, and heels. Add extra glow for legs, use as a massage oil, and for the face and lips. You can also mix the oil with other skincare products to bring more moisturization. You can try the oil for your hair, especially for the dry ends, as well.
Spray it onto your pulse points

How to : Shake the bottle and then apply a suitable number of drops to your hand. Take a moment and spread the oil to the skin in peace. Make big, rotating movements and rub the oil properly into the skin. This will give you an extra glow on your skin.


----
YES : natural, vegan, cruelty free, sustainable, fresh, gentle and skilled artisan process
NO : preservative, synthetics,  colour, alcohol
Sense oil birch-willowherb
Orders & Shipping
Free Local Delivery Over HKD400
Your order will be processed within 5 working days of being placed and payment being received. If there are any longer delays due to stock or shipping problems you will be contacted and notified of such.  
We ship via PICKUPP to offer you the most economical shipping method. The delivery time is about 2-7 business days. The website will automatically calculate the shipping cost for each order.Please note extra delivery charge at remote area.
If you wish to place a large order or arrange international shipment, please contact us for a shipping quote.
Returns & Replacements 
Your satisfaction is important to us, if you have a concern about the quality of your product please use the Contact Us page to email us with the batch number, expiry date and product name from the barcode label and the reason you are dissatisfied.  
Any returns due to quality issues must be contact us within 2 weeks of receiving your order.  
Unfortunately we do not accept product returns if you have changed your mind or don't like the scent.  
We may request you to return unused product before processing a refund or replacement. (Please note, if you made your purchase from a retail stockist, you will need to return it to that stockist - and their store policies apply in terms of refund or replacement.)