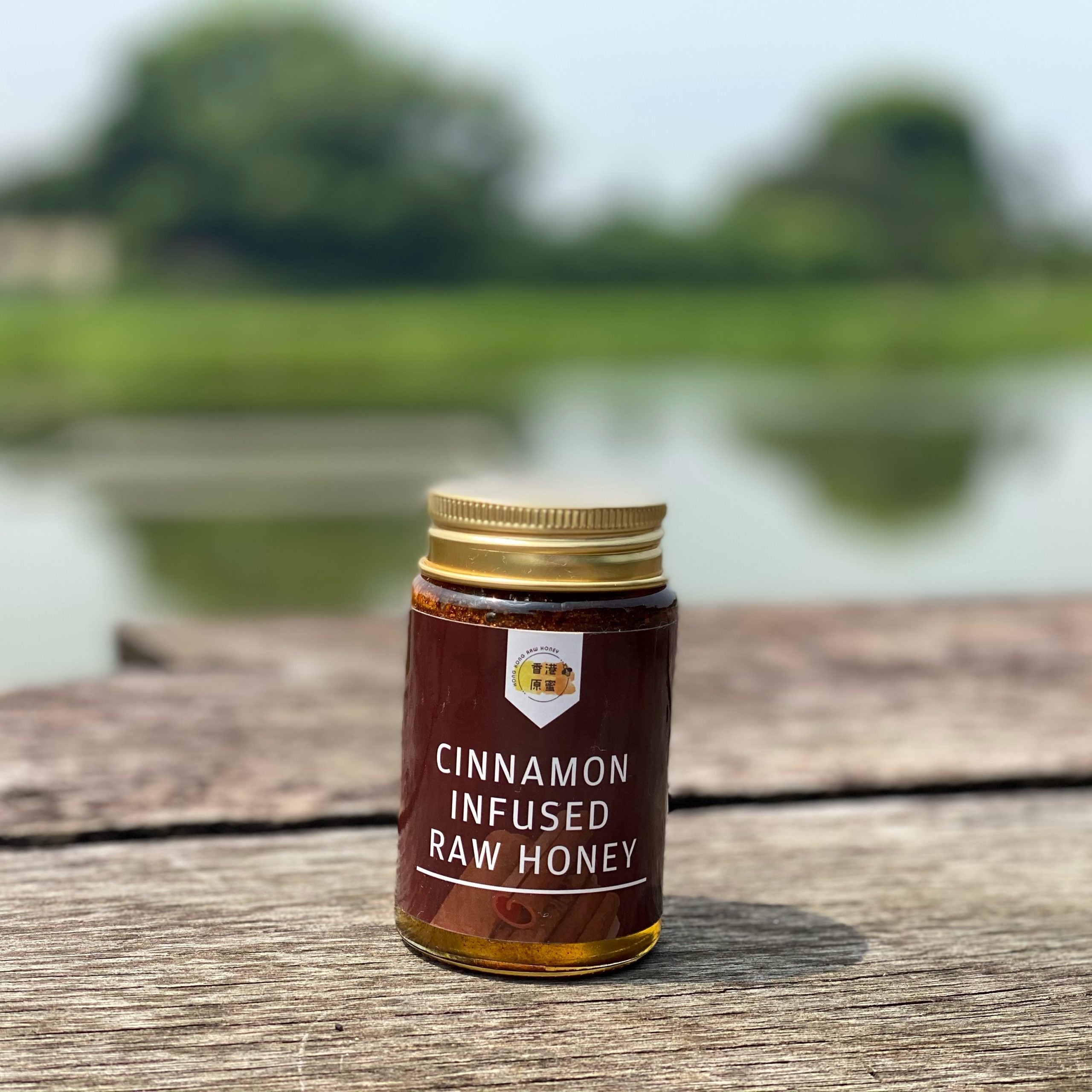 Cinnamon Infused Raw Honey 150ml
Ceylon Cinnamon – the best kind of cinnamon in the world. Originated from Sri Lanka, ceylon cinnamon is a super spice that has a lot of health benefits yet taste exotically delicious.
Ceylon cinnamon contains anti-inflammatory, antioxidant, and antimicrobial effects. These properties mean Ceylon cinnamon supports your immune health. Ceylon cinnamon was part of a study that showed it enhanced antioxidant enzyme activity. This means it may prevent or treat certain types of cancer.
All varieties of cinnamon contain cinnamic acid. It has anti-inflammatory effects. The anti-inflammatory property helps blood flow through the body and puts less strain on the heart.


Benefits of raw honey and cinnamon:
1. Immune system Strengthen the immune system and less illness.
2. Chloesterol Protect the blood vessel and its circulation, reduce the chance of chloesterol problem.
3. Digestive system Both cinnamon and raw honey could relieve stomach problem and reduce gastrointestinal symptom.
Cinnamon Infused Raw Honey 150ml
Orders & Shipping
Free Local Delivery Over HKD400
Your order will be processed within 5 working days of being placed and payment being received. If there are any longer delays due to stock or shipping problems you will be contacted and notified of such.  
We ship via PICKUPP to offer you the most economical shipping method. The delivery time is about 2-7 business days. The website will automatically calculate the shipping cost for each order.Please note extra delivery charge at remote area.
If you wish to place a large order or arrange international shipment, please contact us for a shipping quote.
Returns & Replacements 
Your satisfaction is important to us, if you have a concern about the quality of your product please use the Contact Us page to email us with the batch number, expiry date and product name from the barcode label and the reason you are dissatisfied.  
Any returns due to quality issues must be contact us within 2 weeks of receiving your order.  
Unfortunately we do not accept product returns if you have changed your mind or don't like the scent.  
We may request you to return unused product before processing a refund or replacement. (Please note, if you made your purchase from a retail stockist, you will need to return it to that stockist - and their store policies apply in terms of refund or replacement.)