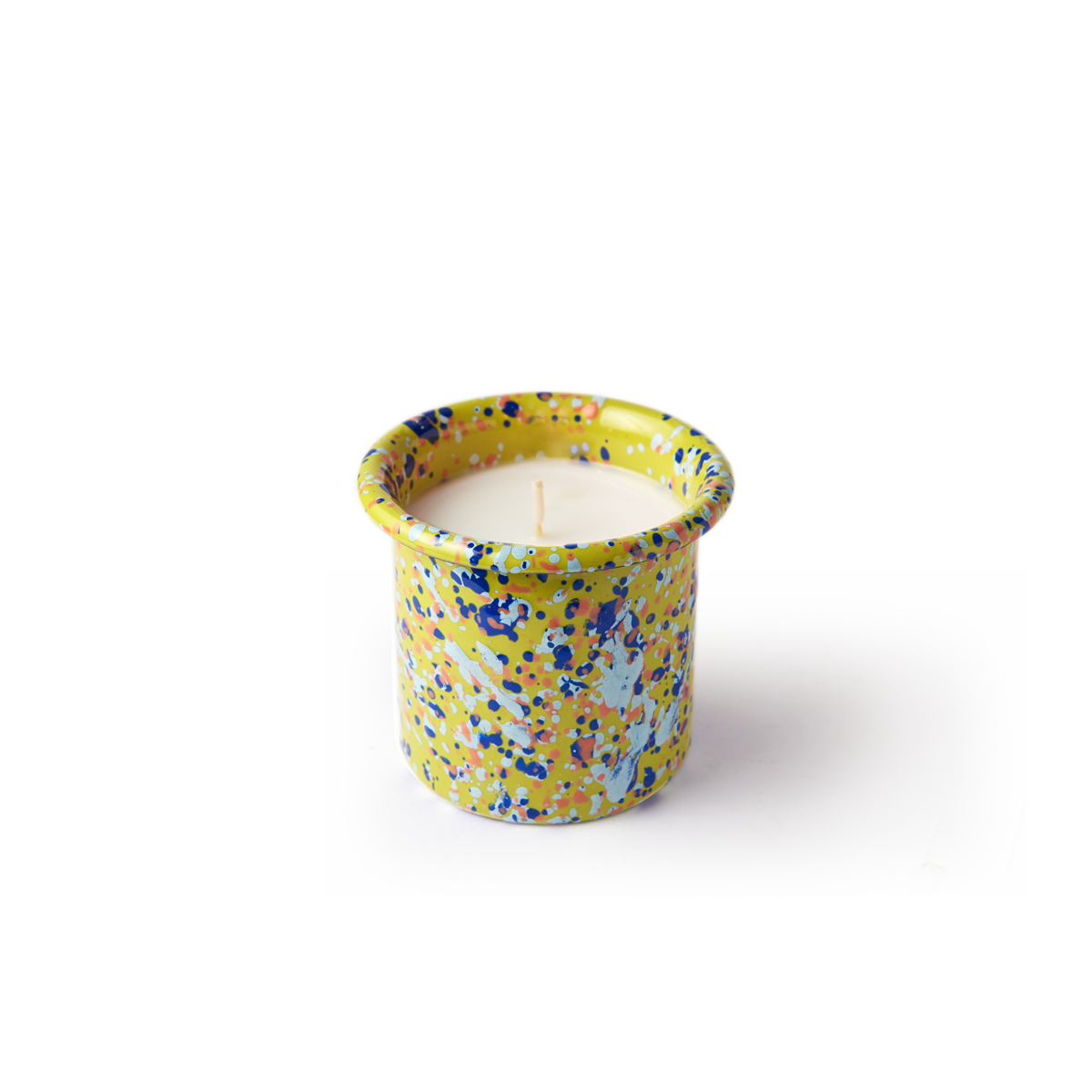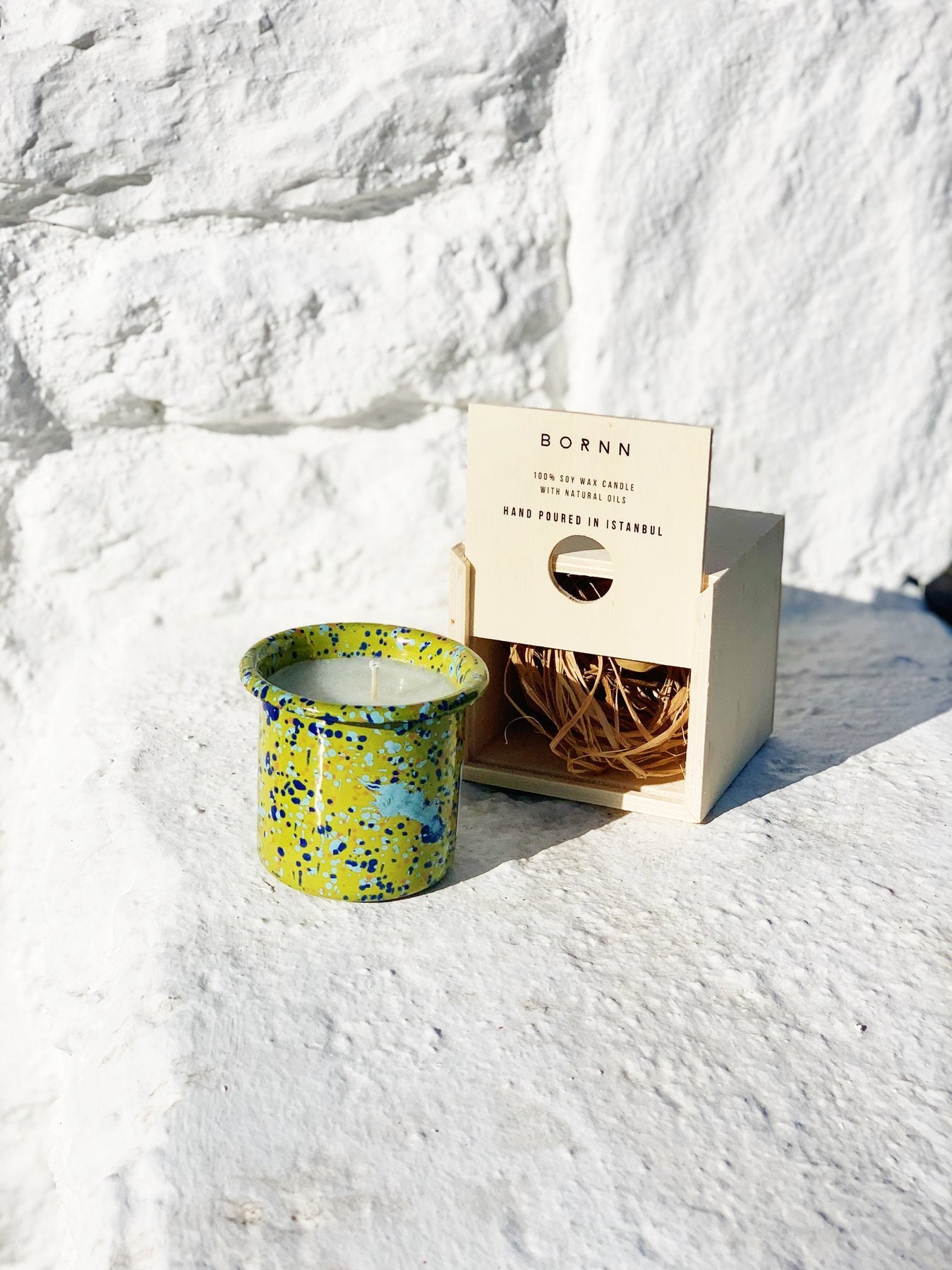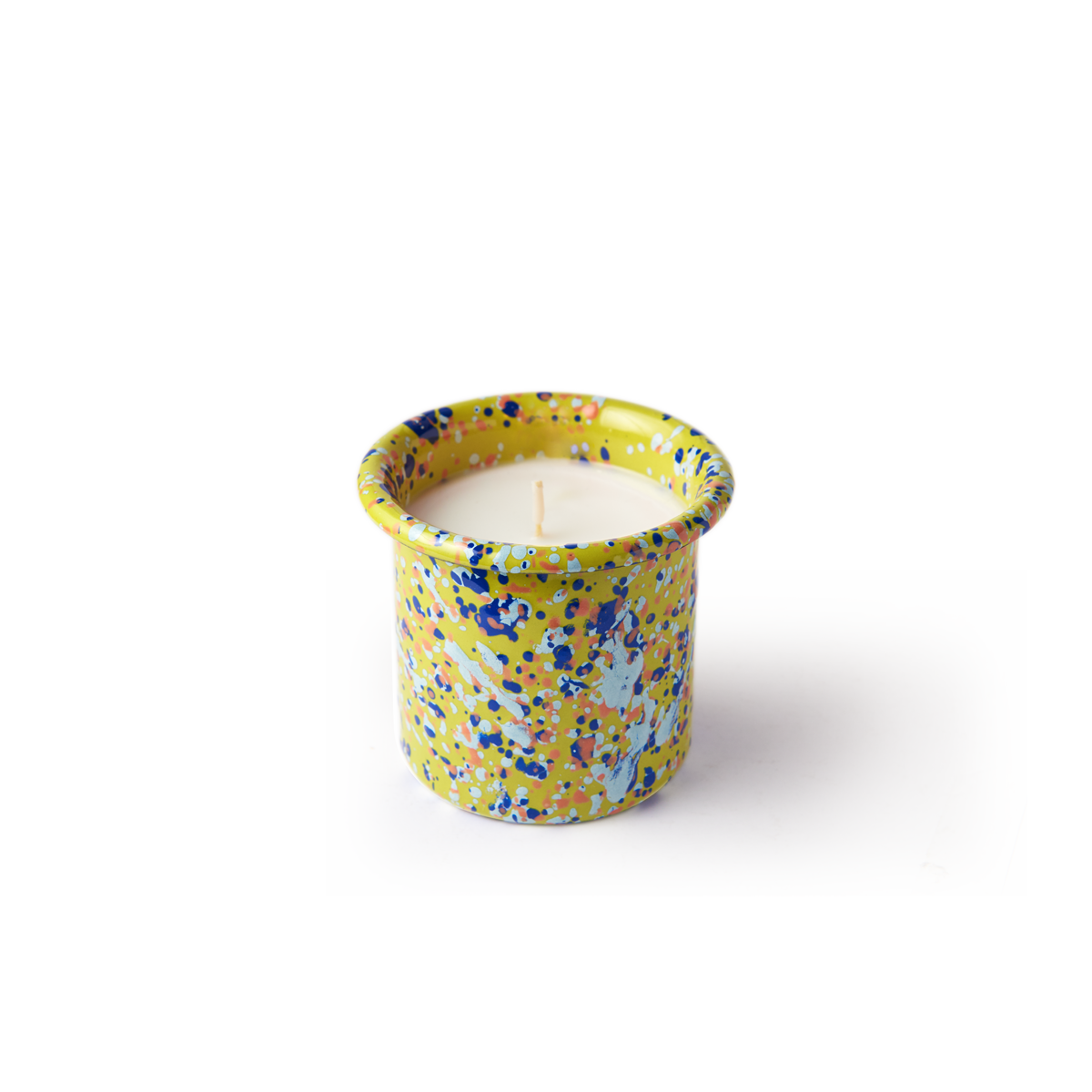 Comes with a wooden gift box
Hand poured
Natural oil
100% soy wax
Biodegradable
48h burn time
Phthalate-free
Cruelty-free
How To Use
Due to its smooth, non-porous surface made of glass, enamel is bacteria inhibiting and is easy to clean. With right care and use it can last for a lifetime and become a family heirloom and your dishes will look new for generations to come.
Use the smooth side of the cleaning sponge or a soft brush for cleaning.
Avoid wire brushes, steel wool, scouring powder containing sand and cleaning sponges with ceramic particles this can scratch the surface.
When using the dishwasher, select the glass washing programme. We recommend washing by hand for long enjoyment of the radiant shine of enamel.
Dry the cookware well. Any lime spots can effortlessly be removed with vinegar water.
Do not use heavy duty cleaning products and harsh chemicals when cleaning, enamelware can easily be cleaned with a simple combination of lime juice and baking soda.
What appear to be scratches in the enamel could be marks left by metal tools: streaks of metallic residue, which have caused little or no damage to the underlying enamel. Enamel is much harder than stainless steel, you can scrub the marks with a gentle cleaning compound.
The shiny surface of coloured enamel can be affected by high acidic food. Using to serve citrus containing food can make the surface look matte, therefore we do not recommend using it with meals that contain too much lemon, lime, orange etc. to keep the shine of your product. White coloured enamelware is safe to use with acidic food.
Enameled steel is incredibly strong, but the glass top coat will chip if handled too roughly or dropped onto hard surfaces (revealing the steel frame underneath) remember it is still safe to eat from your enamelware dishes even if the steel underneath the glass is exposed.
During the production process of enamelware products are hung for drying and firing under their rims therefore flash rust can appear in these areas, they can be easily removed with a damp cloth.
There are small holes to allow gas to escape on models with hollow handles. Here the air can escape during firing. The little bubbles are part of the enameling process.
There may be seams on the inside of the handle. Basic enamel leaks outwards slightly during firing, and a thin line appears this is part of the enamelling process.
Orders & Shipping
Free Local Delivery Over HKD400
Your order will be processed within 5 working days of being placed and payment being received. If there are any longer delays due to stock or shipping problems you will be contacted and notified of such.  
We ship via PICKUPP to offer you the most economical shipping method. The delivery time is about 2-7 business days. The website will automatically calculate the shipping cost for each order.Please note extra delivery charge at remote area.
If you wish to place a large order or arrange international shipment, please contact us for a shipping quote.
Returns & Replacements 
Your satisfaction is important to us, if you have a concern about the quality of your product please use the Contact Us page to email us with the batch number, expiry date and product name from the barcode label and the reason you are dissatisfied.  
Any returns due to quality issues must be contact us within 2 weeks of receiving your order.  
Unfortunately we do not accept product returns if you have changed your mind or don't like the scent.  
We may request you to return unused product before processing a refund or replacement. (Please note, if you made your purchase from a retail stockist, you will need to return it to that stockist - and their store policies apply in terms of refund or replacement.)