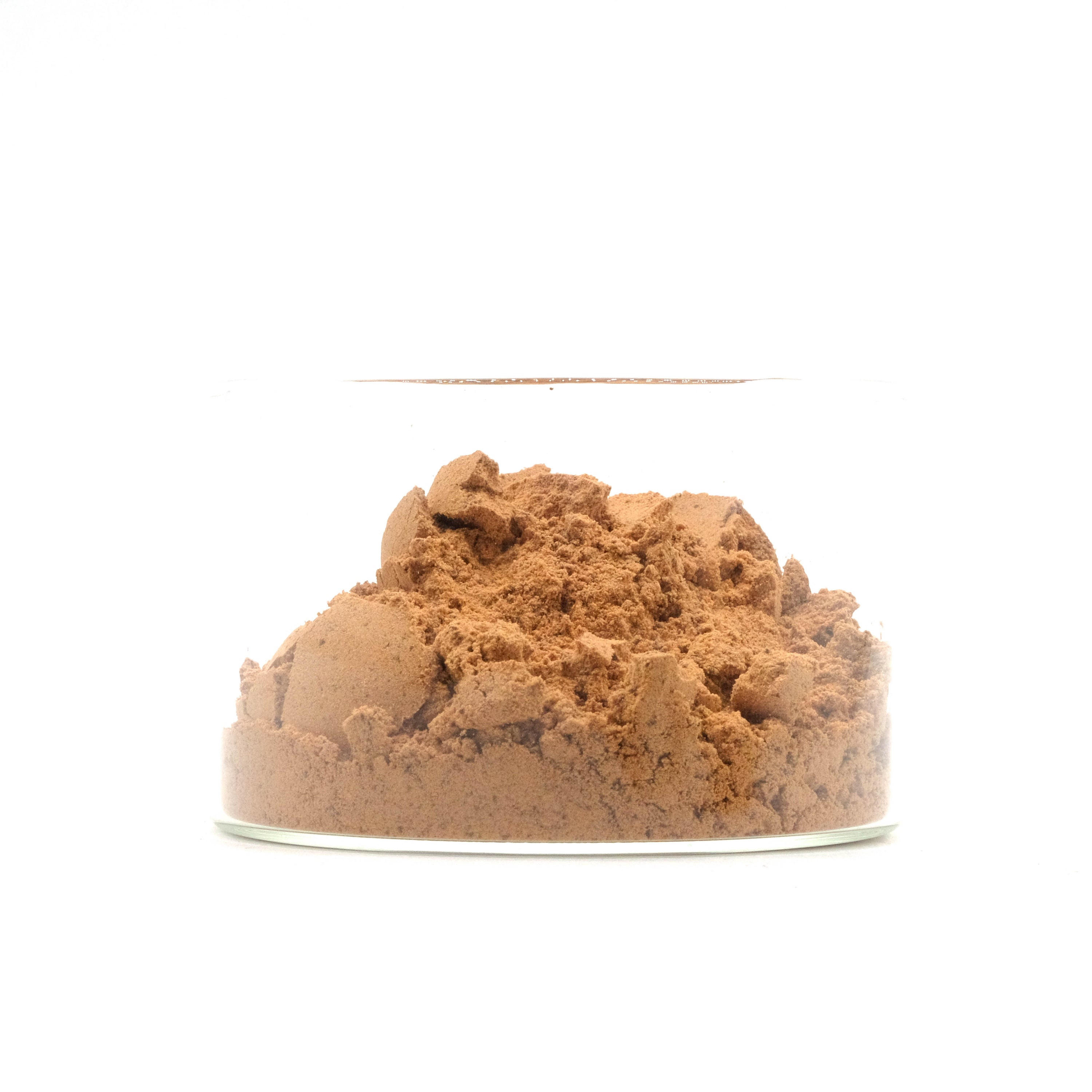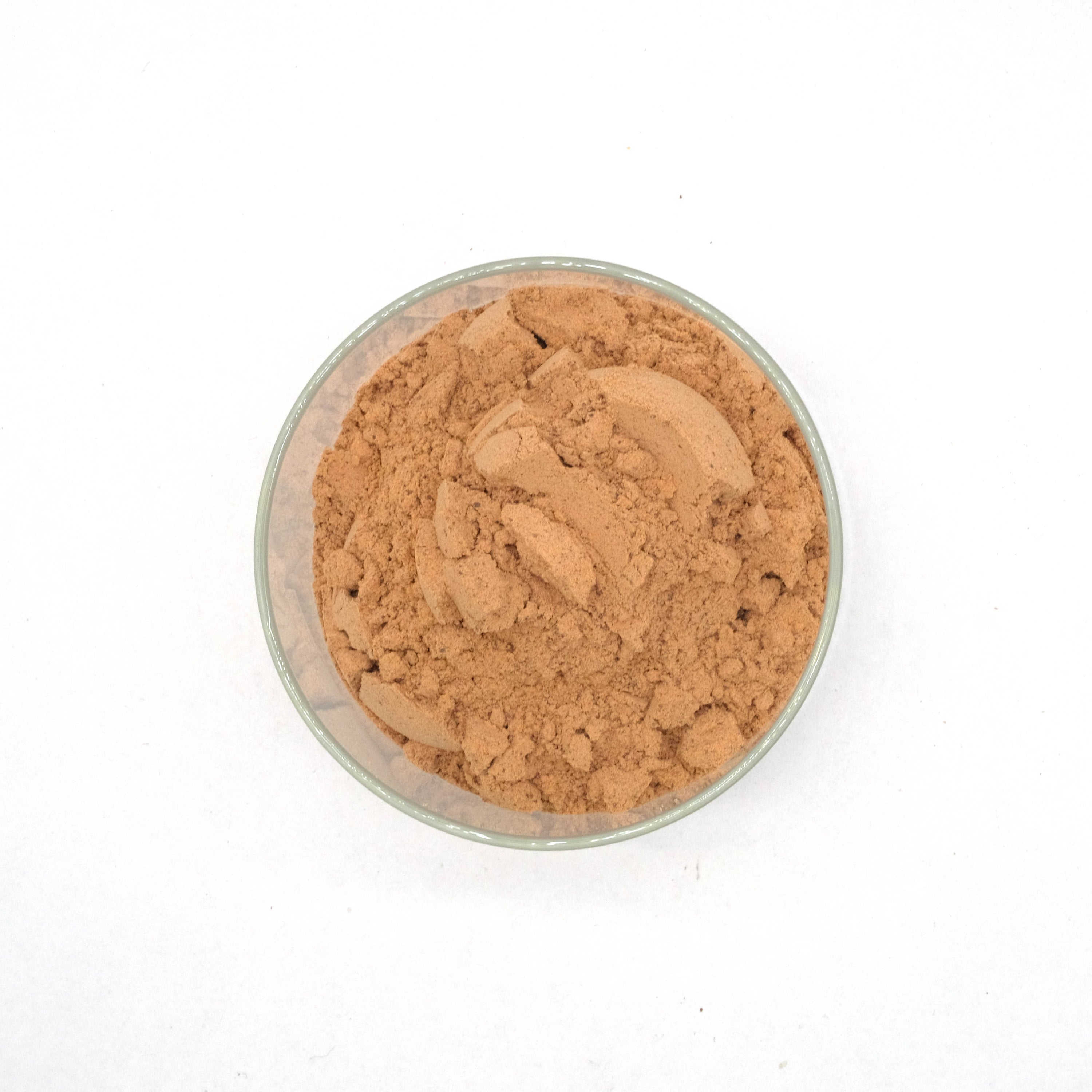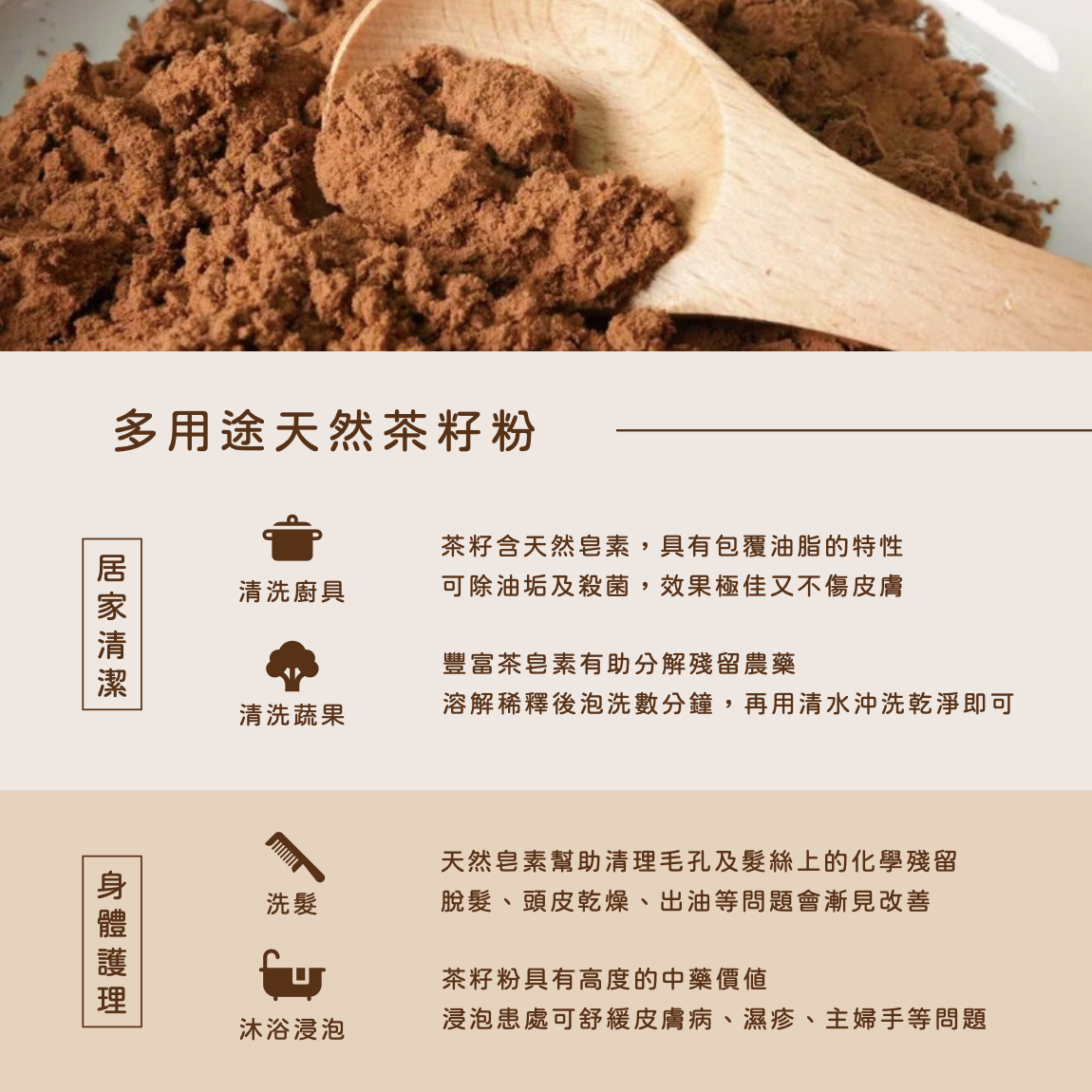 A01 Camellia seed powder (Sold Per 10g)
Minimum of purchase 100g (最少選擇數量10=100g)

Usage:
Make camellia seed powder water - Please pour 1 cup camellia seed powder into warm water. Stir slowly to dissolve.
Shampoo - Rinse hair and scalp with warm water. Then wash hair and scalp with camellia seed powder water. Leave it in full contact with the scalp, massage gently, then rinse with water.
Clean face/body - Apply evenly on face and body. Then rinse with warm water. Wash your face quickly with camellia seed powder water.
 
* Note)  Do not use force do not force gently touch stretching.
* Note)  Keep your eyes away from each other. In case of contact with eyes, please rinse with water.
camellia tea seed powder uses:
When washing dishes and chopsticks, add a spoonful of cleaning powder to hot water and immerse the dishes and chopsticks, which can quickly remove oil stains. Or dip tea seed powder with dishwashing cloth, gently wipe dishes and chopsticks, and then rinse with clean water, which is easy to wash and clean.


Soaking vegetables and fruits in water mixed with tea seed powder can decompose and remove pesticide residues and eat safer.


When taking a bath, add three tablespoons of tea seed powder to the bathtub. It can not only clean the skin, but also kill skin fungi, prevent skin diseases and protect skin health.


Washing your hair with tea seed powder can remove dandruff, relieve itching, prevent dark hair from falling off, and make your hair soft and shiny after washing.


Soaking feet with tea seed powder can clean skin and kill foot germs.


Cleaning gold and silver ornaments: mix an appropriate amount of tea seed powder with water, soak it for ten minutes and rinse it with clean water, that is, it is as bright as new and has no corrosion to the ornaments.


Watering flowers with tea seed powder can kill insects, sterilize and increase fertilizer efficiency.
About particle size:
Camellia oil grains are camellia seeds crushed from the natural products. There are differences in hardness of the grains.
Even if the use of camellia oil grains feel the same granularity, fibrous hard powder (seed skin) will feel rough.
A01 Camellia seed powder (Sold Per 10g)
Orders & Shipping
Free Local Delivery Over HKD400
Your order will be processed within 5 working days of being placed and payment being received. If there are any longer delays due to stock or shipping problems you will be contacted and notified of such.  
We ship via PICKUPP to offer you the most economical shipping method. The delivery time is about 2-7 business days. The website will automatically calculate the shipping cost for each order.Please note extra delivery charge at remote area.
If you wish to place a large order or arrange international shipment, please contact us for a shipping quote.
Returns & Replacements 
Your satisfaction is important to us, if you have a concern about the quality of your product please use the Contact Us page to email us with the batch number, expiry date and product name from the barcode label and the reason you are dissatisfied.  
Any returns due to quality issues must be contact us within 2 weeks of receiving your order.  
Unfortunately we do not accept product returns if you have changed your mind or don't like the scent.  
We may request you to return unused product before processing a refund or replacement. (Please note, if you made your purchase from a retail stockist, you will need to return it to that stockist - and their store policies apply in terms of refund or replacement.)