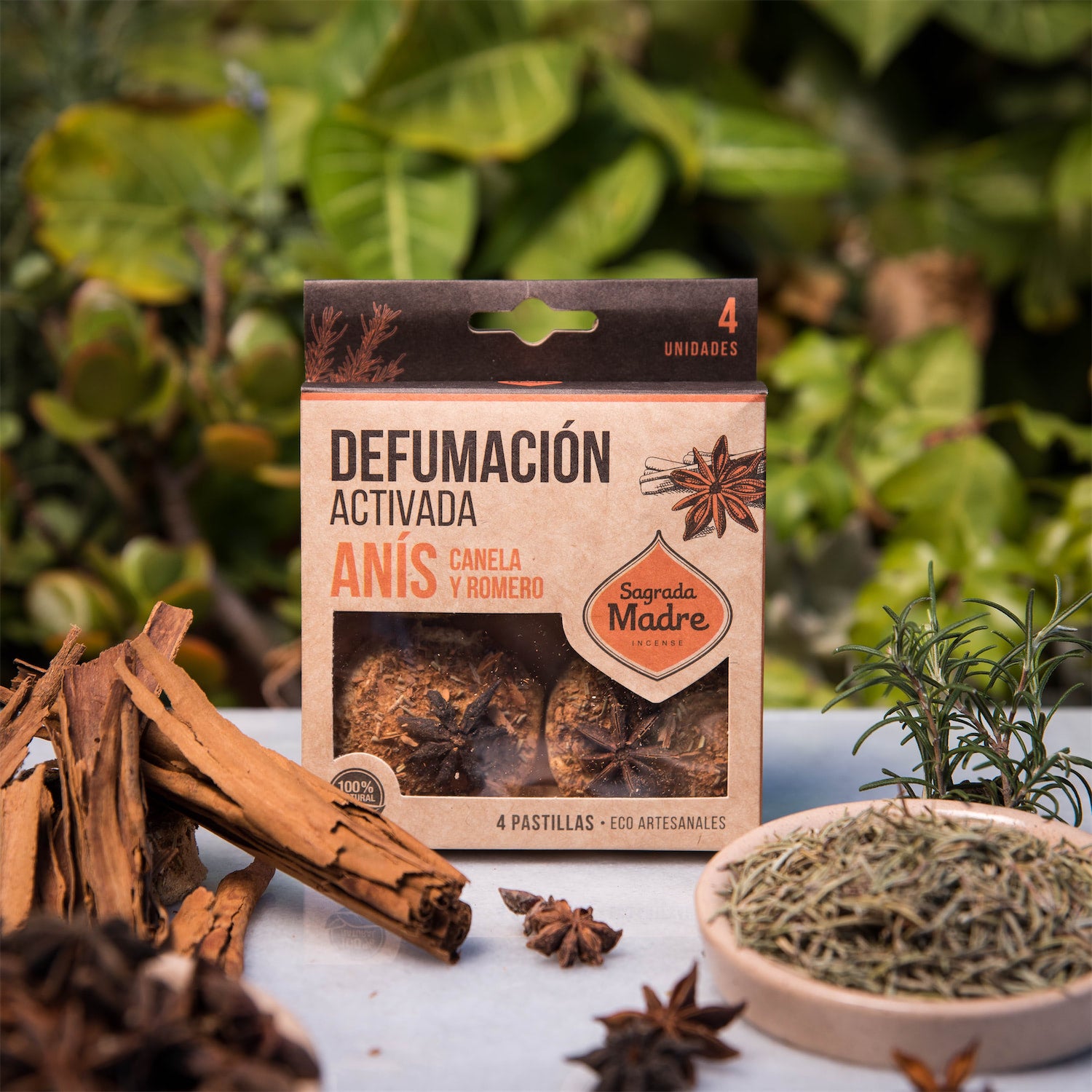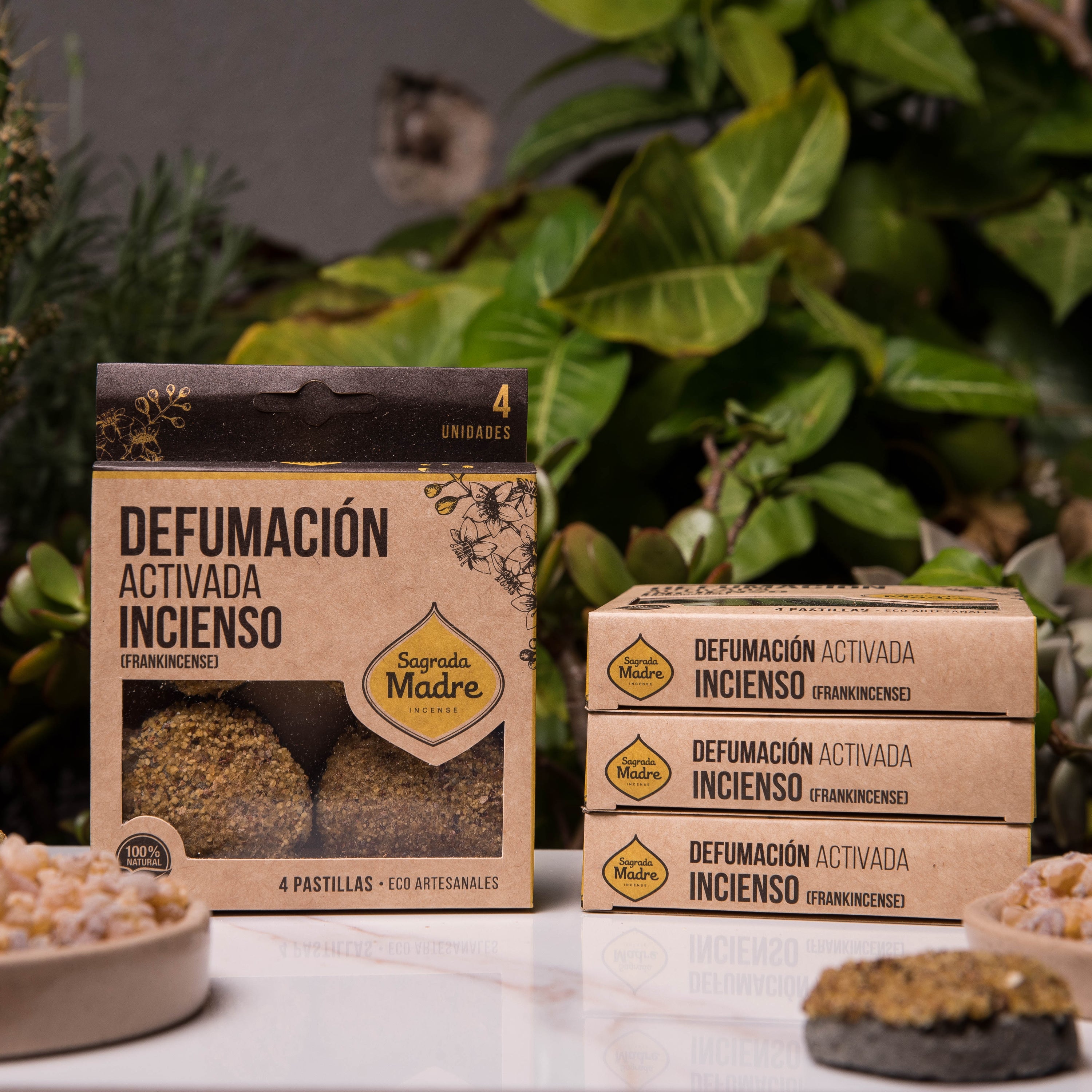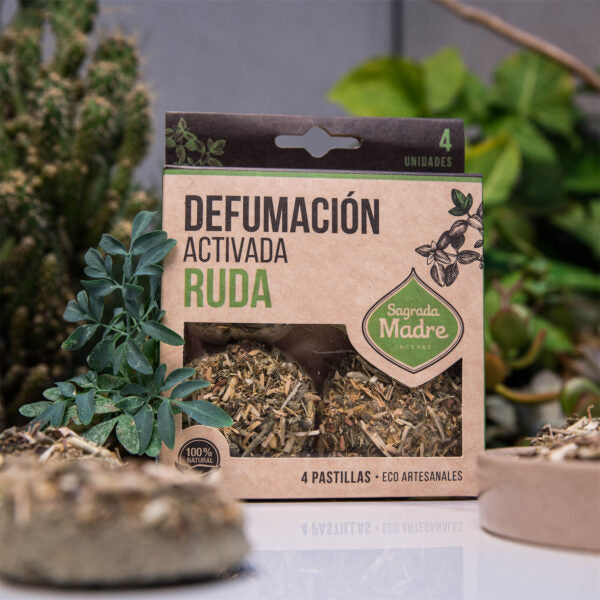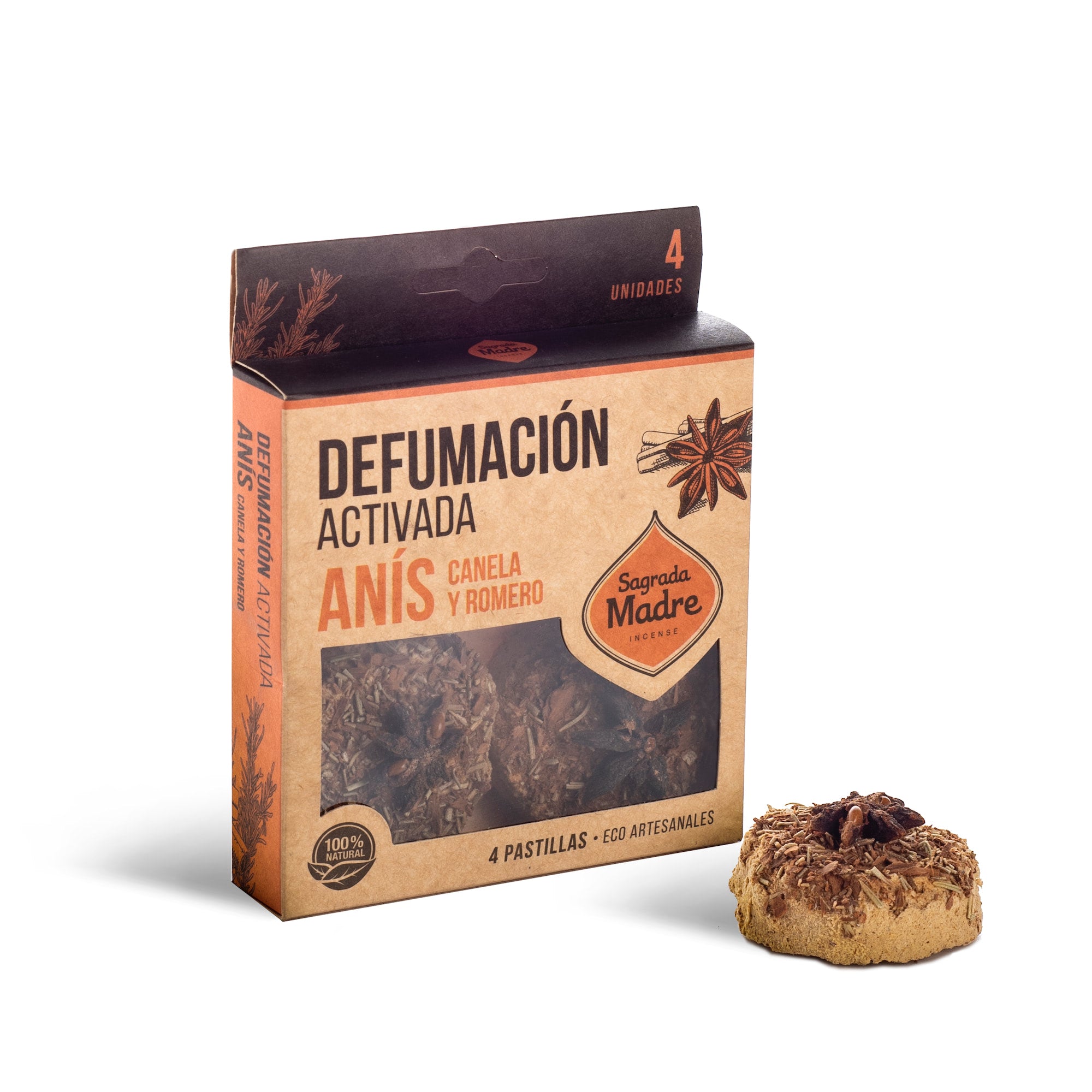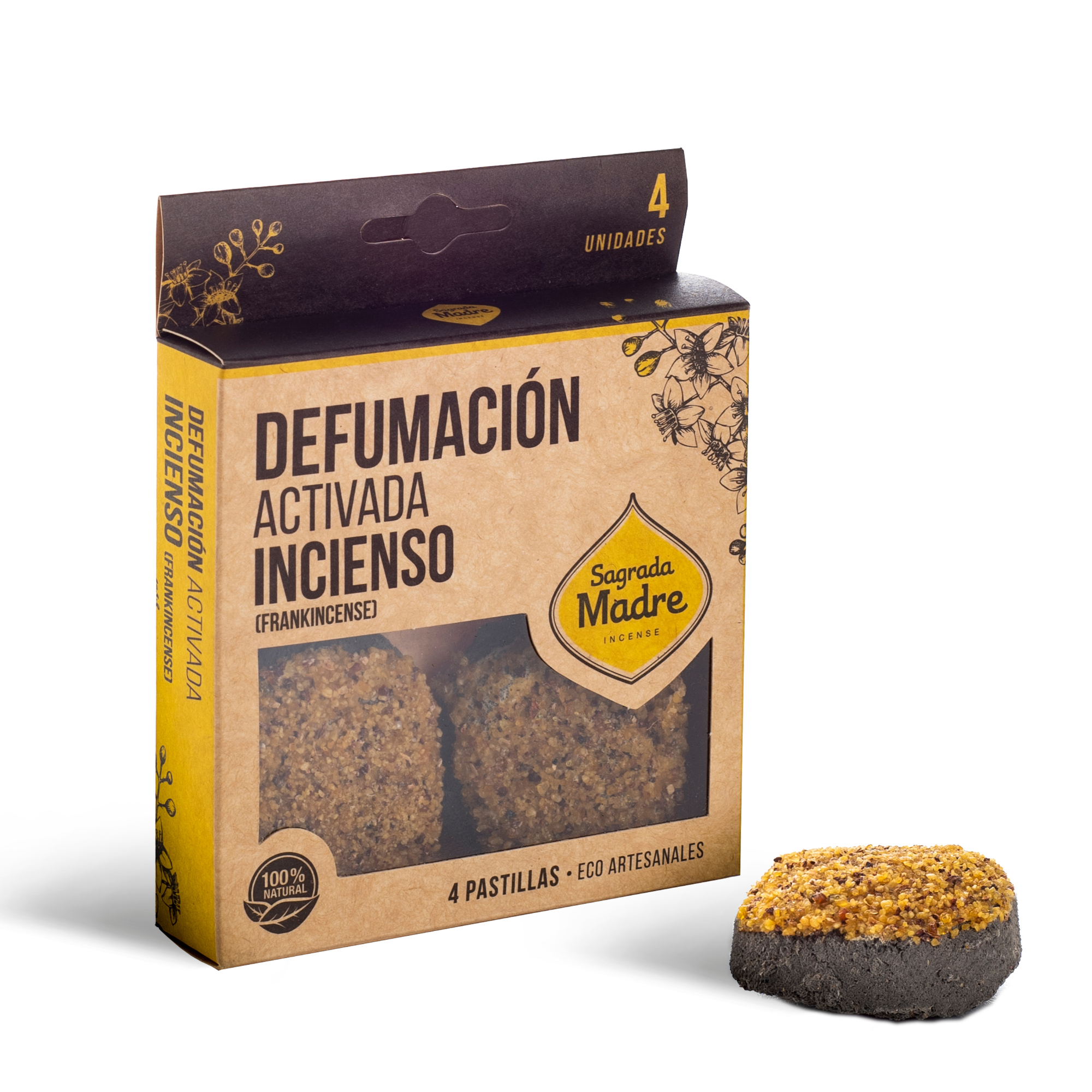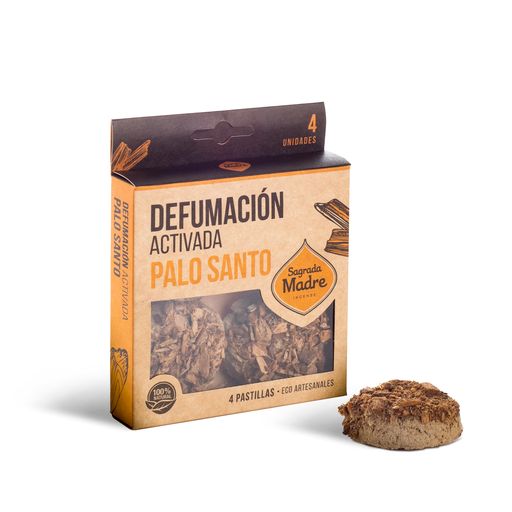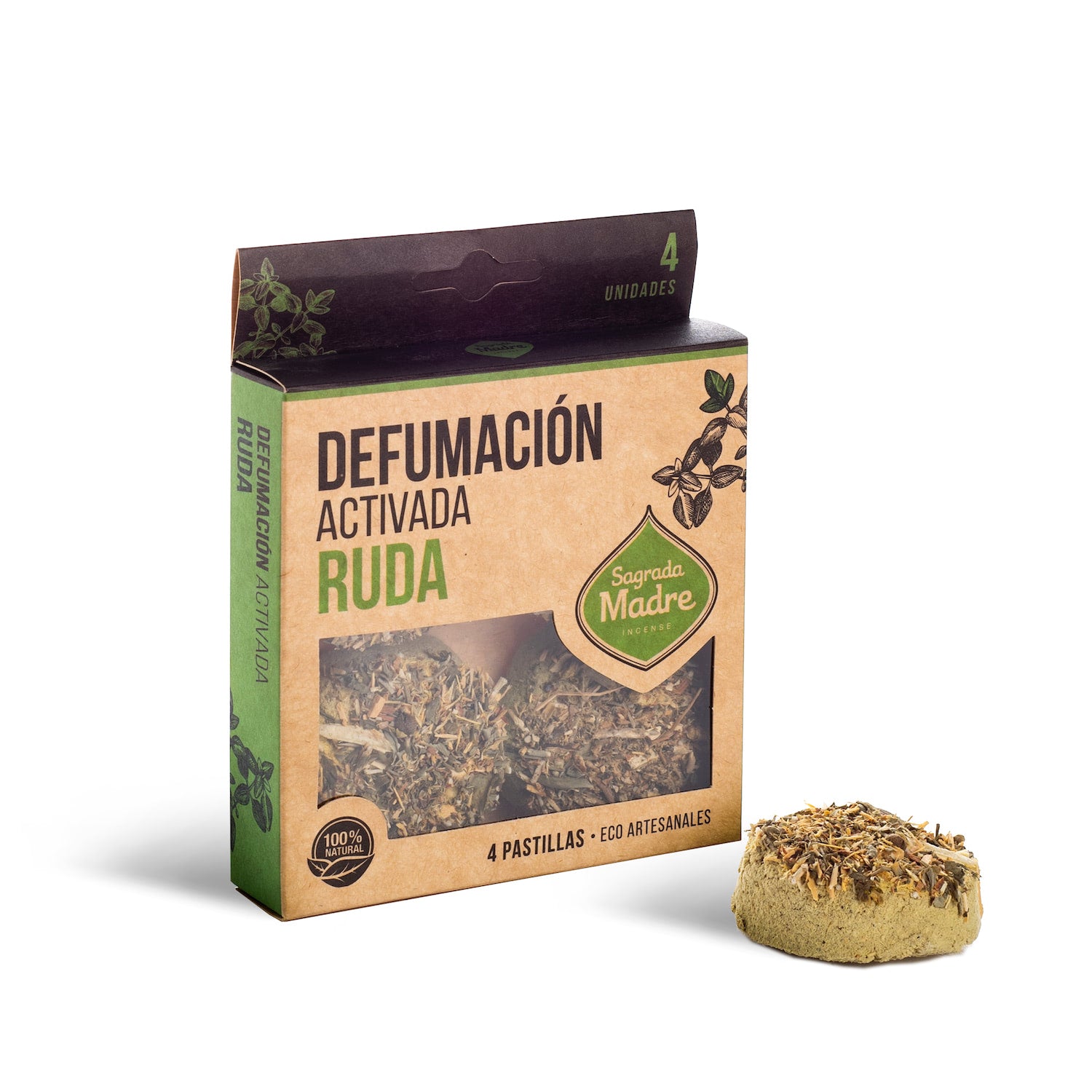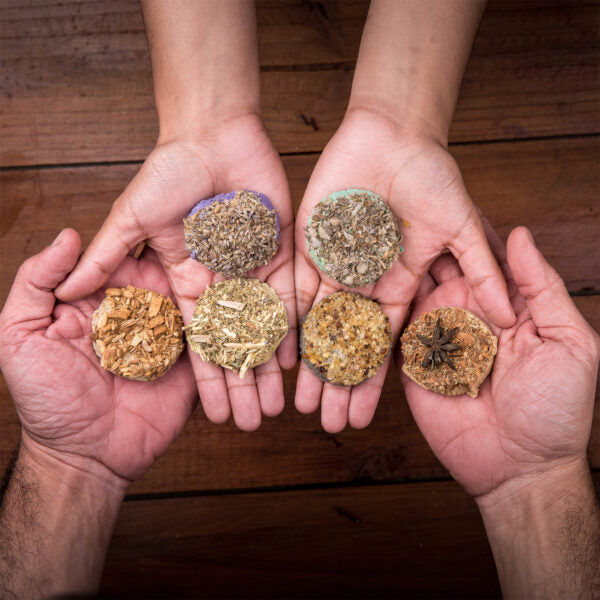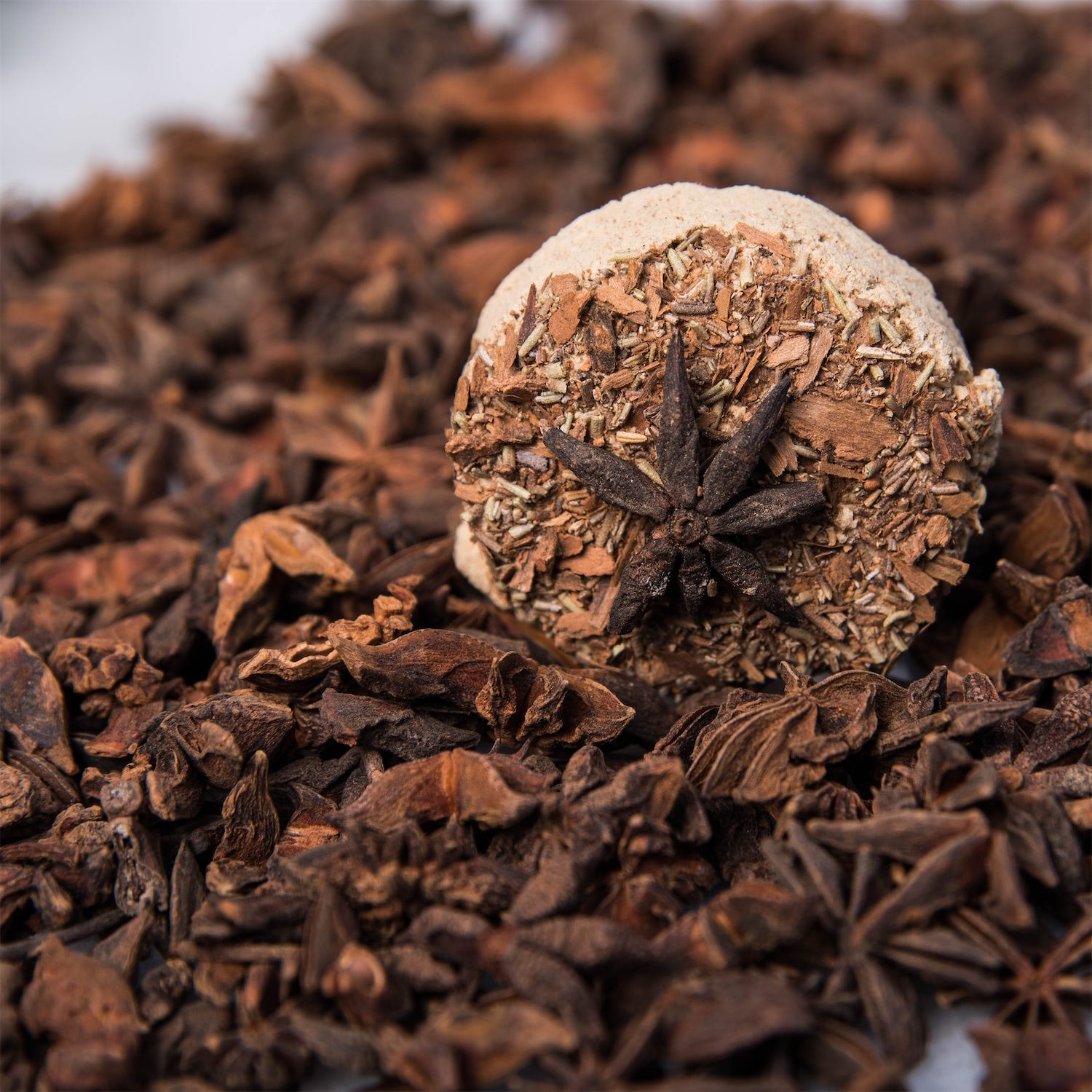 Incense Charcoal Disc x 4
Sagrada Madre Incense is an Argentinian brand of handcrafted and ecological products, made 100% with Palo Santo wood and natural resins. No flavors or chemicals are used in their manufacturing process. All of their products are related to energetic cleansing and connecting with our spirit, to help us achieve spiritual balance and body-soul-mind connection.
How to use: Light the tablet with a lighter or a candle, being very careful. Place it on a fireproof base such as an incense burner, abalone or smudge bowl. Carry out energy cleaning in a ventilated environment.
Warnings : Do not ingest. Only use incense on a fireproof base. Never leave smoking joss sticks unattended. Ventilate the rooms. Keep out of reach of children and pets.
Anis, Cinnamon and Rosemary
Anise, cinnamon and rosemary stimulate Prosperity, amplify the inner power of intuition, by connecting our material body WITH our infinite, omnipotent and spiritual essence. It attracts light to our path and creates new and renewed possibilities to realize our goals and purposes in life.

Frankincense
Frankincense, the god in resin, connector between the earthly and spiritual world, holy purifying essence, protector of the universe, its heavenly teardrops flood the space with love, peace and prosperity, giving rise to the opening of consciousness and evolution of the inner being maximizing our divine essence.
Palo Santo
Lighting the palo santo is a sacred and purifying act. Increases the feeling of calm and well-being. Attracts positive and harmonious energies to all who come into contact with this sacred and renewing smoke.
Rue
Rue ancestral protector, herbal queen, rooted in mother earth attracts her power and envelops the atmosphere of renewed pure and natural energy, by developing deep roots of love, prosperity and balance in the environments. The smoke from it is a powerful restorer of vital energy. 

Incense Charcoal Disc x 4
Orders & Shipping
Free Local Delivery Over HKD400
Your order will be processed within 5 working days of being placed and payment being received. If there are any longer delays due to stock or shipping problems you will be contacted and notified of such.  
We ship via PICKUPP to offer you the most economical shipping method. The delivery time is about 2-7 business days. The website will automatically calculate the shipping cost for each order.Please note extra delivery charge at remote area.
If you wish to place a large order or arrange international shipment, please contact us for a shipping quote.
Returns & Replacements 
Your satisfaction is important to us, if you have a concern about the quality of your product please use the Contact Us page to email us with the batch number, expiry date and product name from the barcode label and the reason you are dissatisfied.  
Any returns due to quality issues must be contact us within 2 weeks of receiving your order.  
Unfortunately we do not accept product returns if you have changed your mind or don't like the scent.  
We may request you to return unused product before processing a refund or replacement. (Please note, if you made your purchase from a retail stockist, you will need to return it to that stockist - and their store policies apply in terms of refund or replacement.)