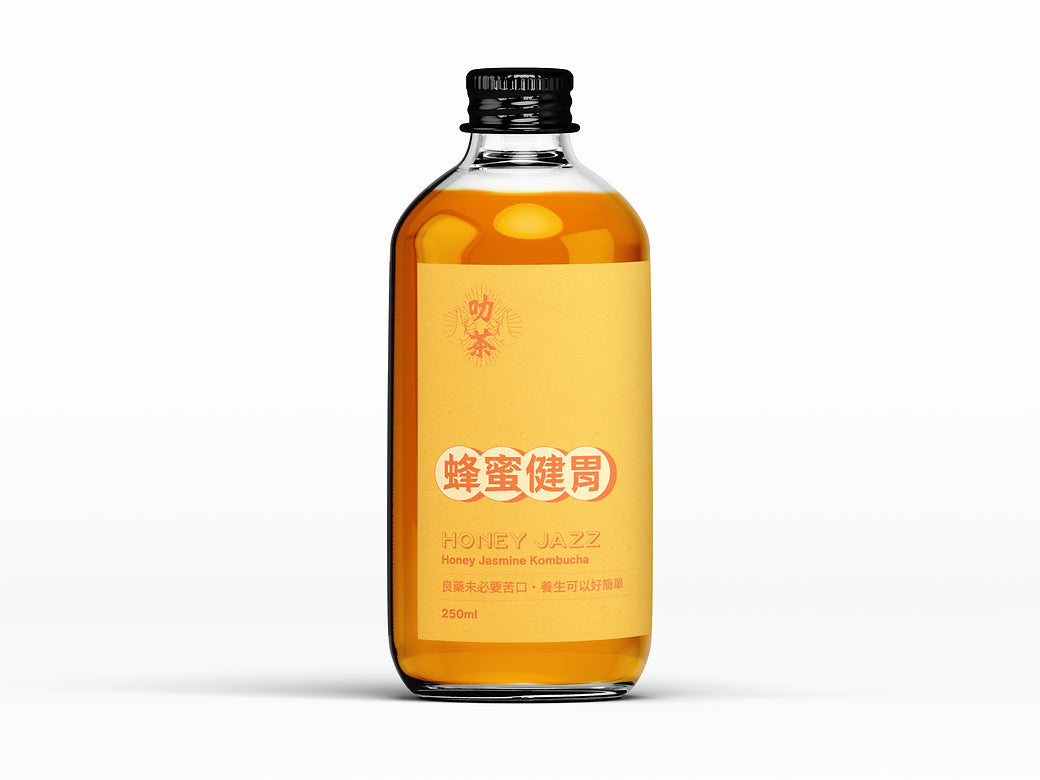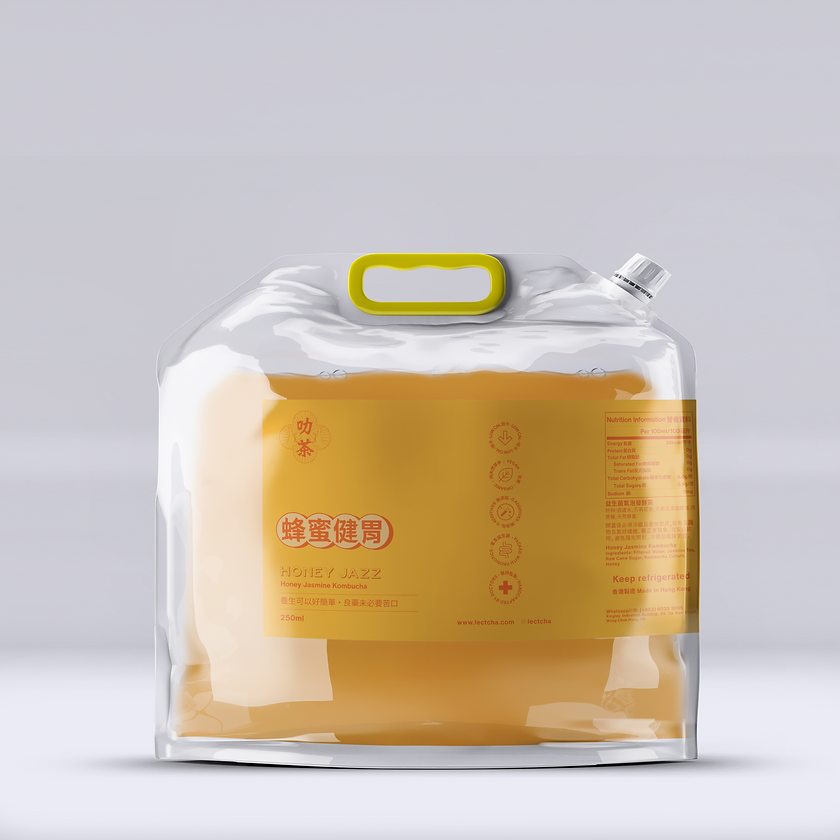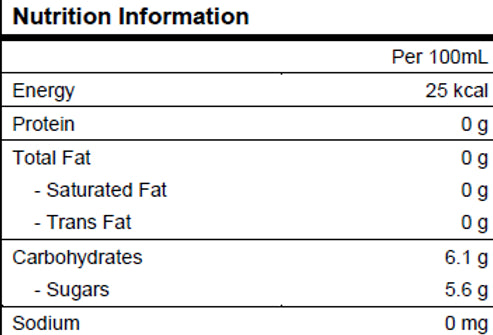 Honey Jasmine Kombucha 250ml
Honey Jasmine Kombucha

Main Ingredients: Filtered Water, Jasmine Tea, Kombucha Culture, Honey


Having a rough day? Honey's gonna be there for ya. A light hint of sweetness while boosting your immunity to fight off the "bad"teria in your guts!


Good for :
✓ Digestion, especially after a hearty meal
✓ Sensitive Stomach
✓ Feeling Bloated
✓ Dry mouth, your thirst quenching go-to


• No additives. Natural Ingredients.

• Crafted with love by your Local Trusted Doctor

• Made in Hong Kong
Storage
Lectcha tastes best chilled. It can be stored at room temperature (20-25°C) for 2 days and up to 3 months when refrigerated (4-10°C). Please finish consumption on the same day if drank straight from the bottle.

Please note that Lectcha is raw kombucha and thus the live yeast and probiotics will continue to ferment in the bottle. The taste might change over time (usually becomes more vinegary and tangy). It remains safe to consume. [ However, we recommend using it as a low-cal salad dressing instead ]

Drinking Lectcha
We recommend 1 bottle (250ml) a day. The tea contains small amounts of sugar, therefore people with special conditions, e.g. pregnant, breastfeeding, alcohol allergies, diabetes etc. are advised to consult a family doctor before drinking.

Strains in the Bottle
The brown/clear strands in the bottle are fiber cellulose produced by the continuous fermentation of the living yeast and probiotics in the raw Kombucha. They are safe to consume.
【 需冷藏儲存,只限訂單金額滿HK$1000即日寄送或門市自取,不設一般免運費送貨服務】

【 Refrigerated storage is required. Orders over HK$1,000 can be shipped on the same day or picked up at stores, free delivery is not available. 】
Honey Jasmine Kombucha 250ml
Orders & Shipping
Free Local Delivery Over HKD400
Your order will be processed within 5 working days of being placed and payment being received. If there are any longer delays due to stock or shipping problems you will be contacted and notified of such.  
We ship via PICKUPP to offer you the most economical shipping method. The delivery time is about 2-7 business days. The website will automatically calculate the shipping cost for each order.Please note extra delivery charge at remote area.
If you wish to place a large order or arrange international shipment, please contact us for a shipping quote.
Returns & Replacements 
Your satisfaction is important to us, if you have a concern about the quality of your product please use the Contact Us page to email us with the batch number, expiry date and product name from the barcode label and the reason you are dissatisfied.  
Any returns due to quality issues must be contact us within 2 weeks of receiving your order.  
Unfortunately we do not accept product returns if you have changed your mind or don't like the scent.  
We may request you to return unused product before processing a refund or replacement. (Please note, if you made your purchase from a retail stockist, you will need to return it to that stockist - and their store policies apply in terms of refund or replacement.)