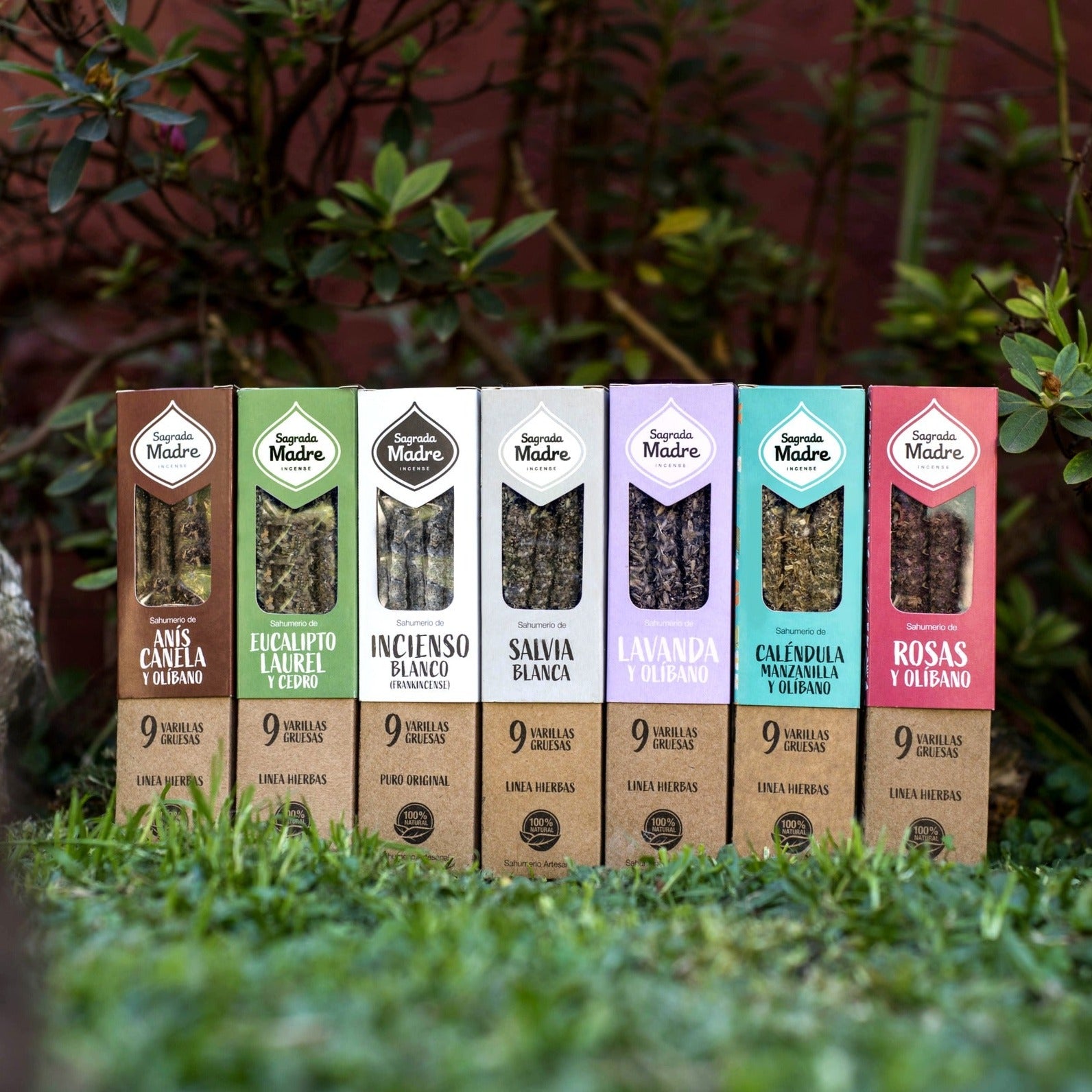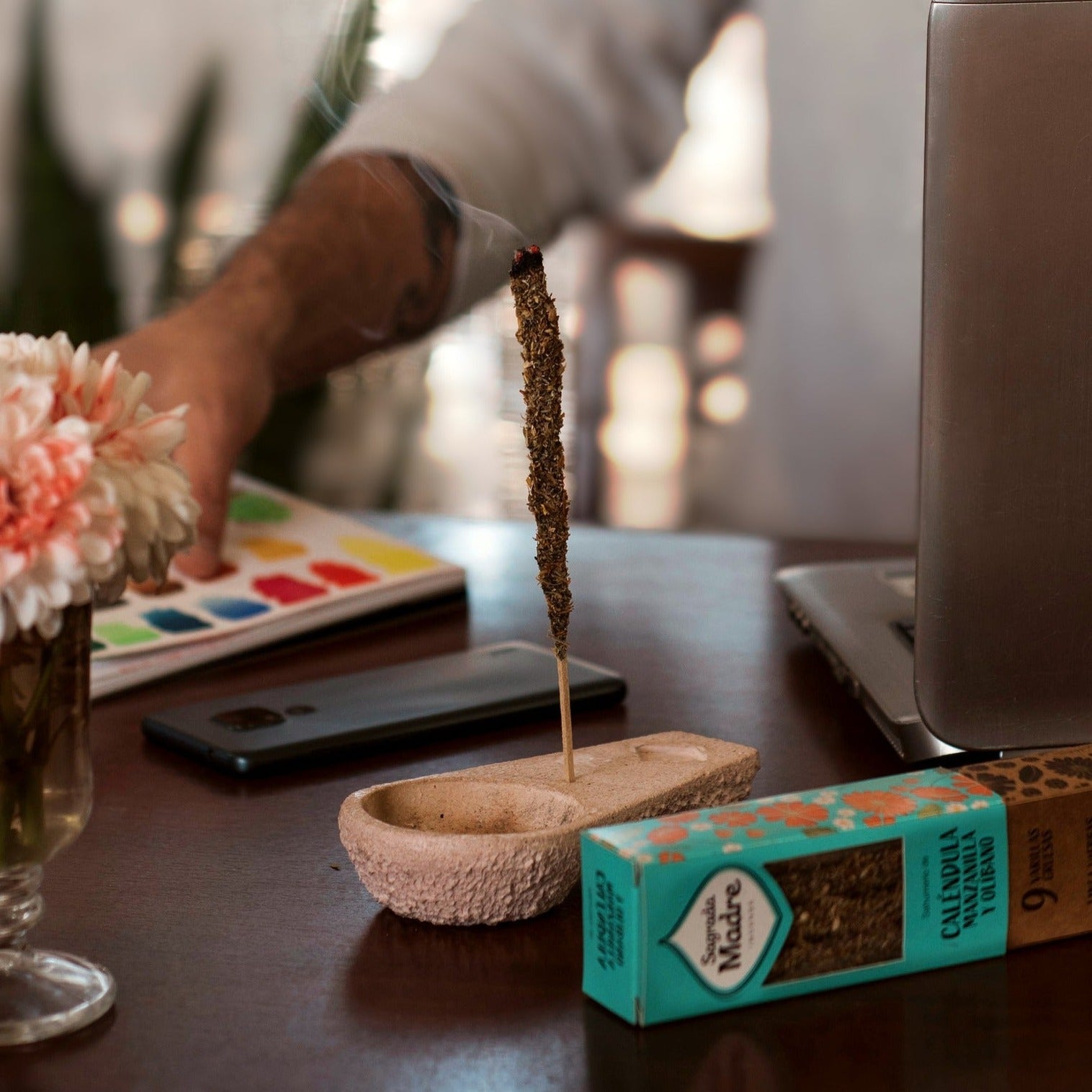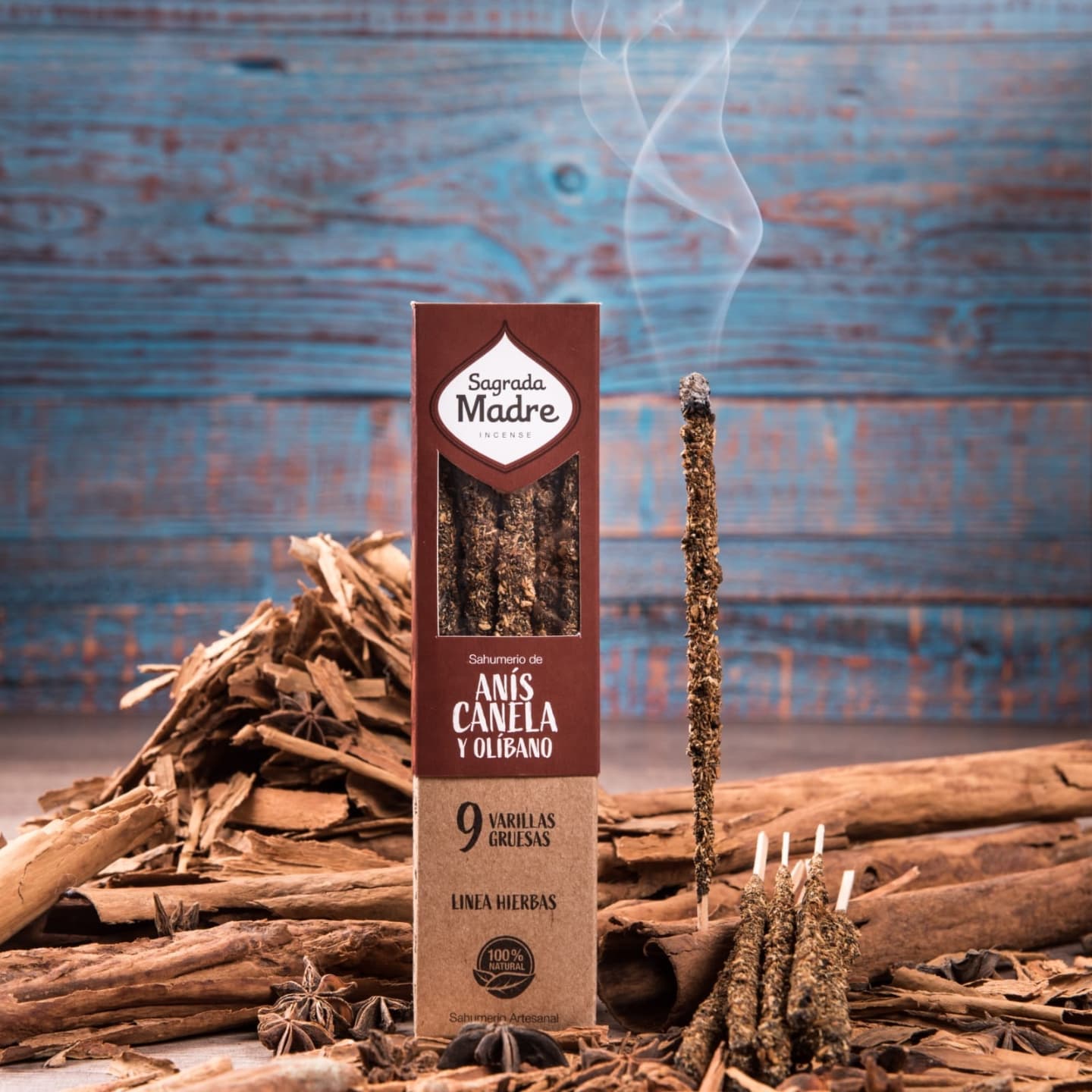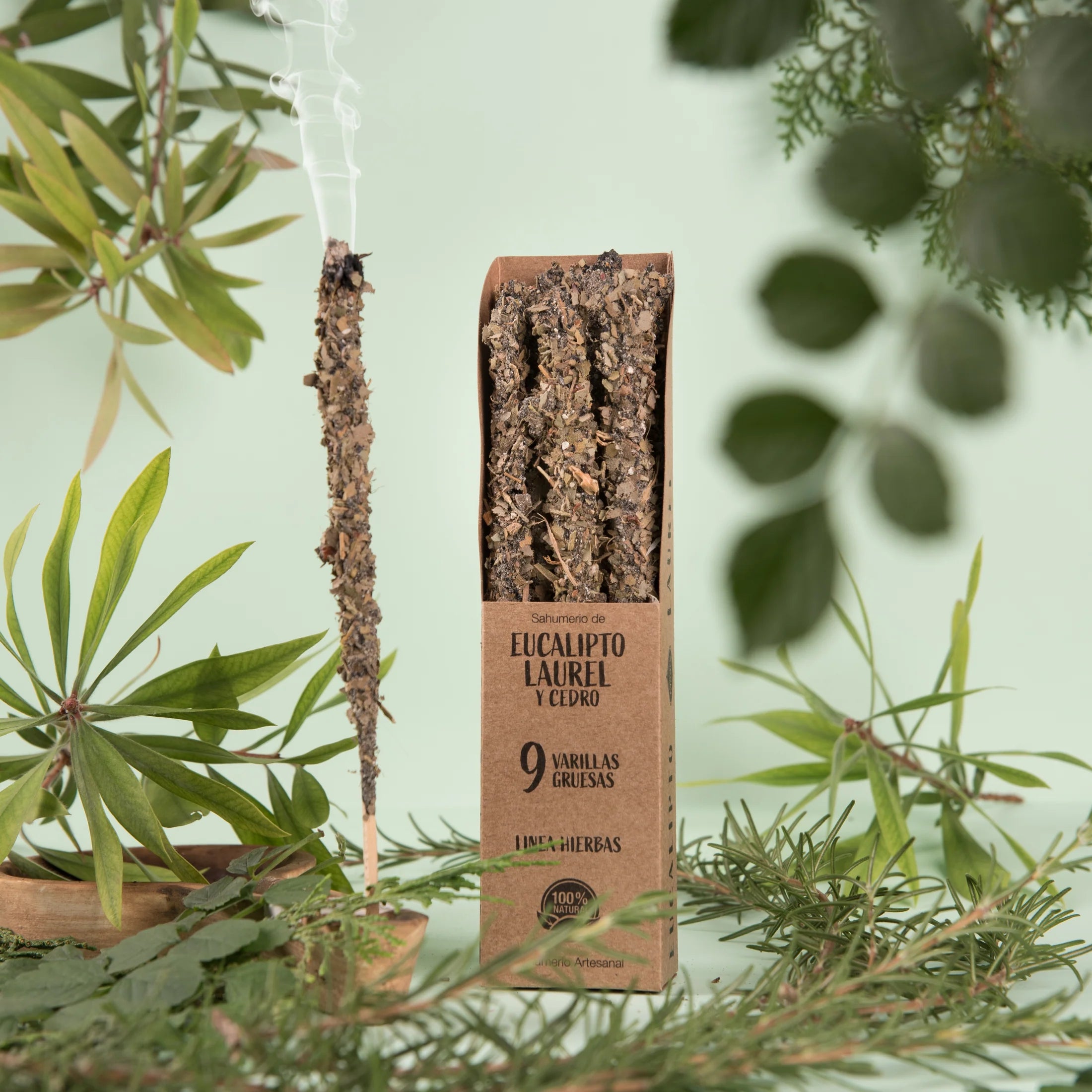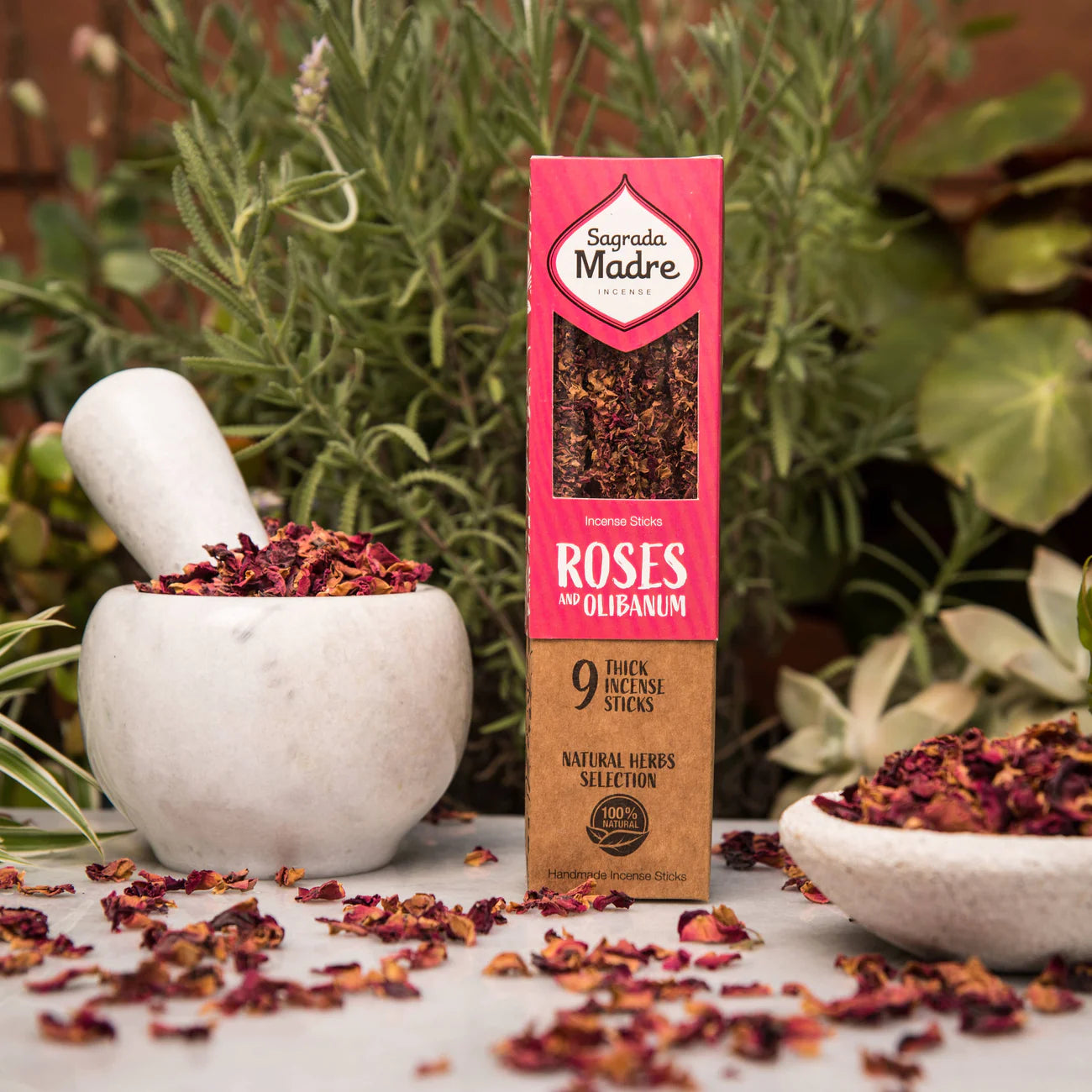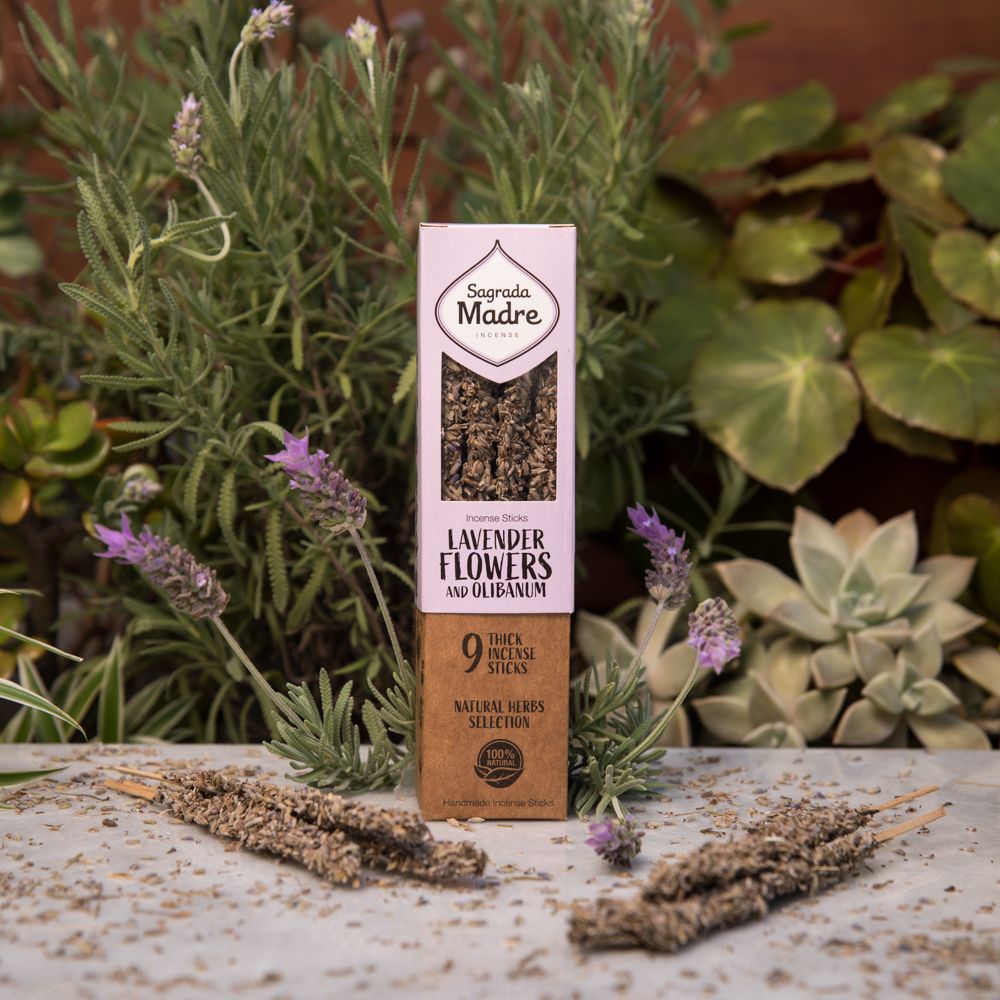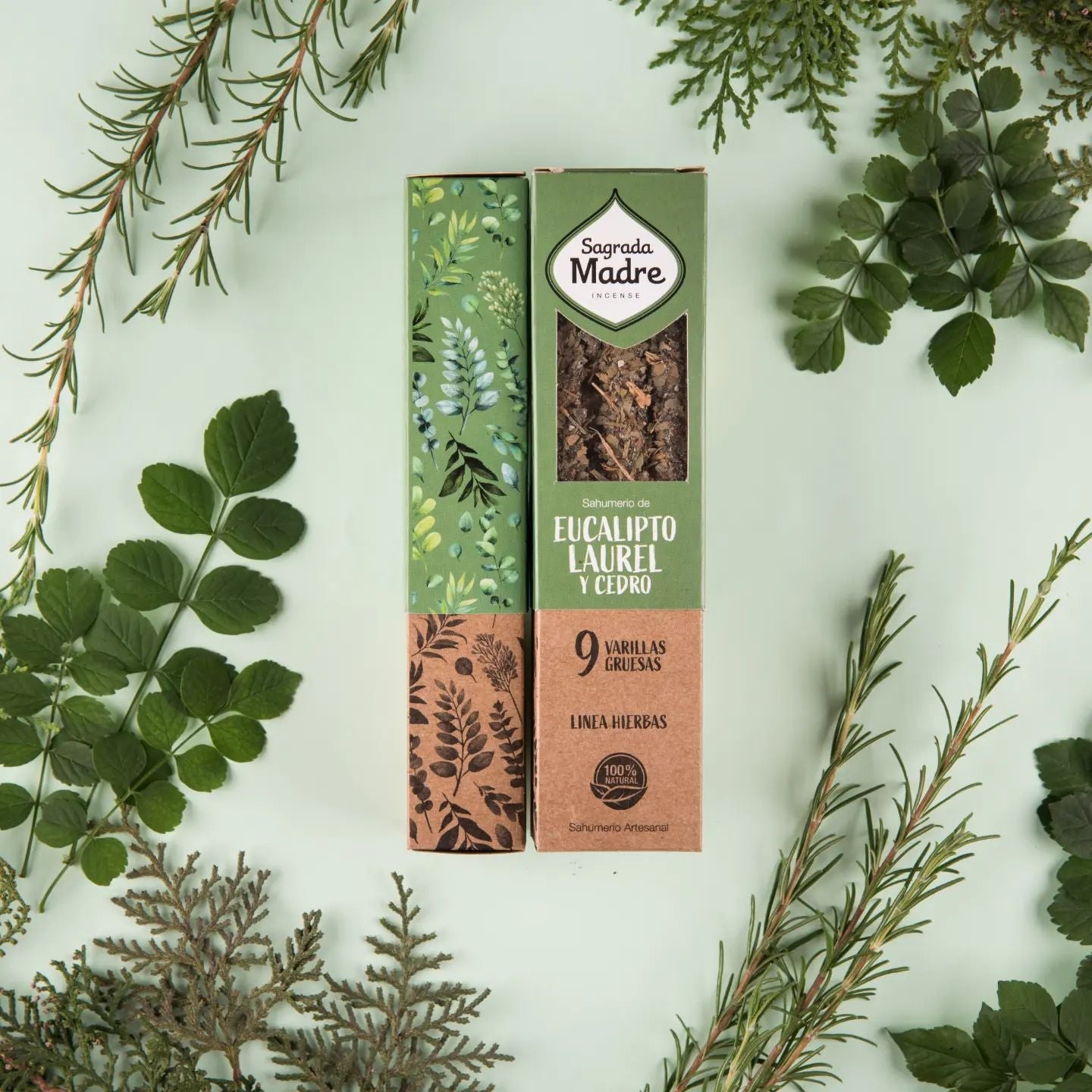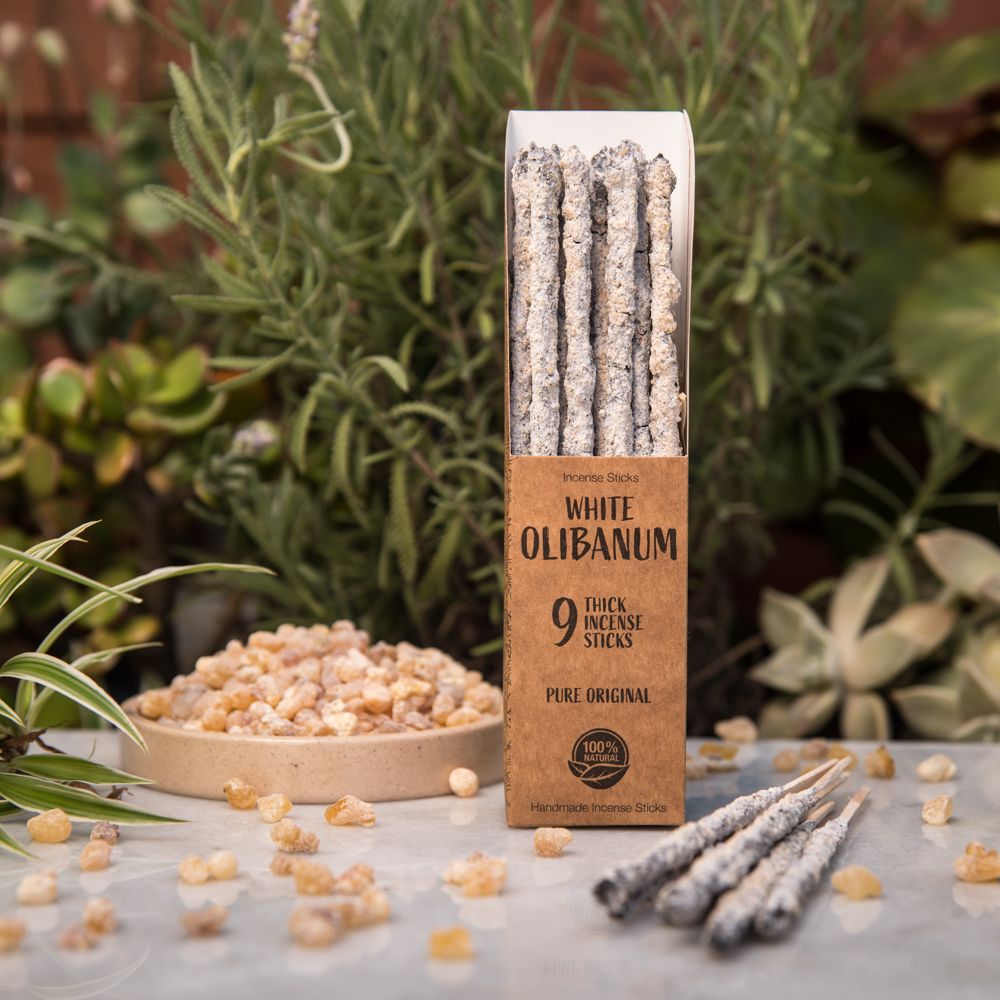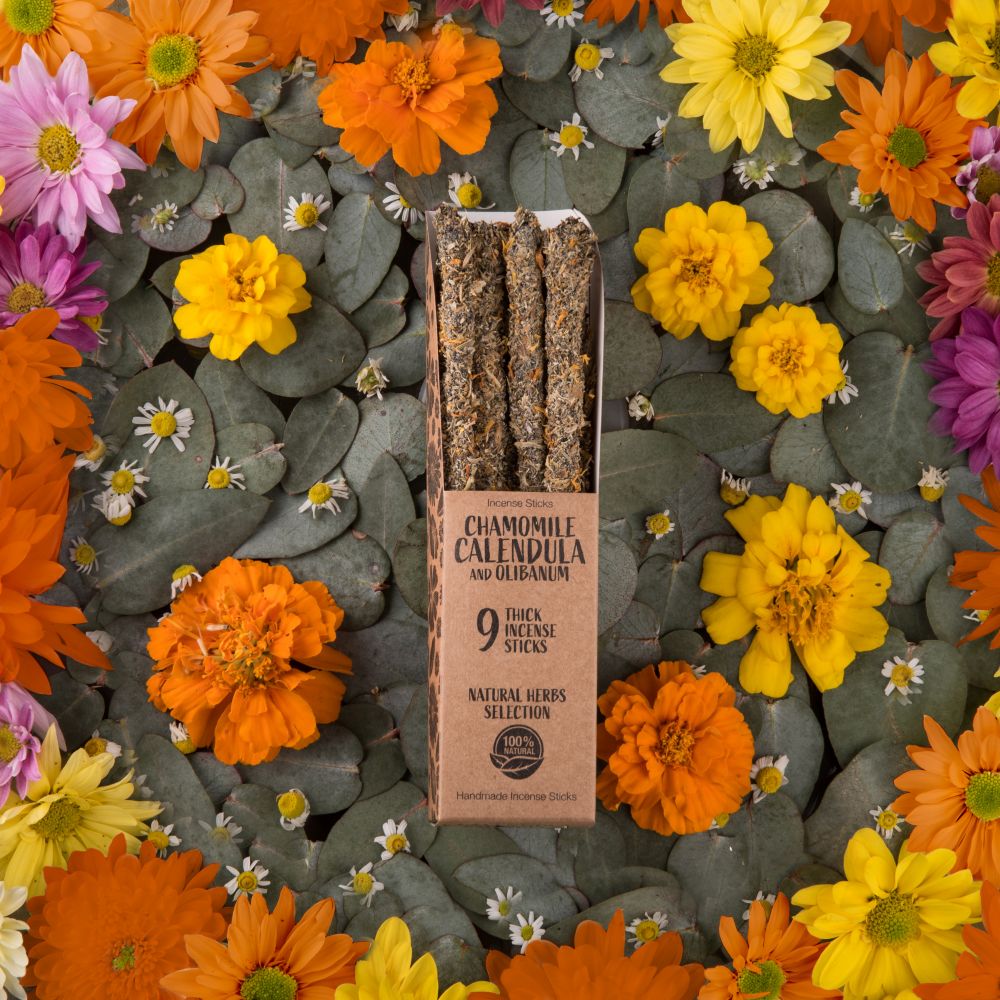 Herbal and Resins Incense Line
Handmade Incense Herbal and Resins  Line.
Made with lavender flowers from Patagonia, olibanum resin from Africa, natural carbon, natural binder, and salt.

Content: Each box contains 9 sticks that are 7" long
Duration: Each stick burns for 45-55 min


Eucalyptus - Laurel - Cedar
Eucalyptus, Laurel & Cedar help to clean pathways for new possibilities. Each of these plants have properties that are re-freshing, cleansing and stimulating. Creating positive and liberating energies that also purify.
Calendula - Chamomile - Olibanum
Chamomile attracts abundance, peace, love and tranquility, calendula symbolizes passion and creativity and frankincense is a great natural purifier. Combined, they harmonize consciousness, raise vibration and strengthen our inner power by releasing rays of love, which generate auras of protection, contentment and happiness.

Cinnamon - Anise - Olibanum
Cinnamon, anise and olibanum are ruled by the sun, energy of life, love and transformation, creating a new rebirth of evolution and spirituality, bringing light to our inner and outer path.

Lavender - Olibanum
Since ancient times, Lavender and frankincense (Olibanum) are used in rituals and ceremonies as protectors, purifiers and neutralizers of negative energies. Lavender is believed to be able to neutralize negative energies by balancing and harmonizing spaces. Olibanum complements lavender by attracting positive energies. The sacred smoke of both fragrances makes a powerful protector and a wonderful aroma to enjoy.

White Olibanum
The soft aroma of White Incense has been considered since ancient times as "the gateway to the sacred". This blend of sacred resins that is used in making this incense is said to bring purification and energetic cleansing, providing peace and serenity; an ideal companion for meditation, rituals and ceremonies.

White Sage
White Sage is widely used for its' healing mystical power, spiritual protection, atmospheric cleansing and abundance. The smoke resulting from burning these leaves purifies the environment, especially those of commercial establishments, generating a sense of peace and economic prosperity. 

Roses - Olibanum
Rose incense has a sweet and confident fragrance that can bring a deeper element to our emotions. Rose increases love, compassion, and devotion and gives a sense of security and spiritual attunement. It promotes sleep, reduces anger, is gently anti-depressive, calms strife, and instills a feeling of peace, happiness, and confidence. Olibanum complements rose by attracting positive energies. The sacred smoke of both fragrances makes a powerful protector and a wonderful aroma to enjoy.


Herbal and Resins Incense Line
Orders & Shipping
Free Local Delivery Over HKD400
Your order will be processed within 5 working days of being placed and payment being received. If there are any longer delays due to stock or shipping problems you will be contacted and notified of such.  
We ship via PICKUPP to offer you the most economical shipping method. The delivery time is about 2-7 business days. The website will automatically calculate the shipping cost for each order.Please note extra delivery charge at remote area.
If you wish to place a large order or arrange international shipment, please contact us for a shipping quote.
Returns & Replacements 
Your satisfaction is important to us, if you have a concern about the quality of your product please use the Contact Us page to email us with the batch number, expiry date and product name from the barcode label and the reason you are dissatisfied.  
Any returns due to quality issues must be contact us within 2 weeks of receiving your order.  
Unfortunately we do not accept product returns if you have changed your mind or don't like the scent.  
We may request you to return unused product before processing a refund or replacement. (Please note, if you made your purchase from a retail stockist, you will need to return it to that stockist - and their store policies apply in terms of refund or replacement.)