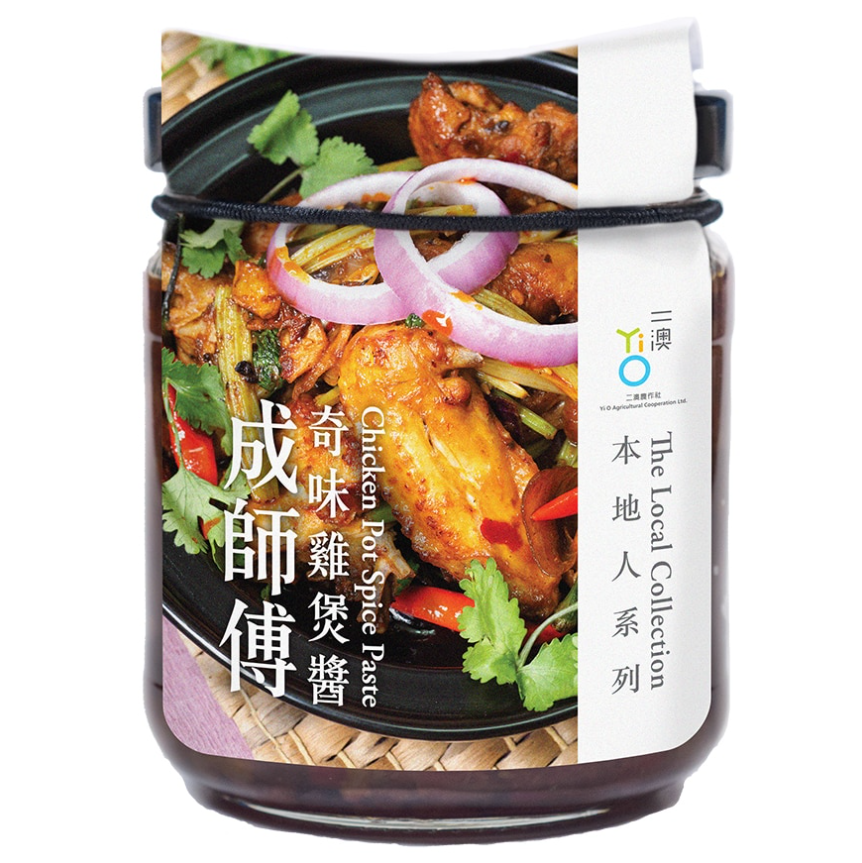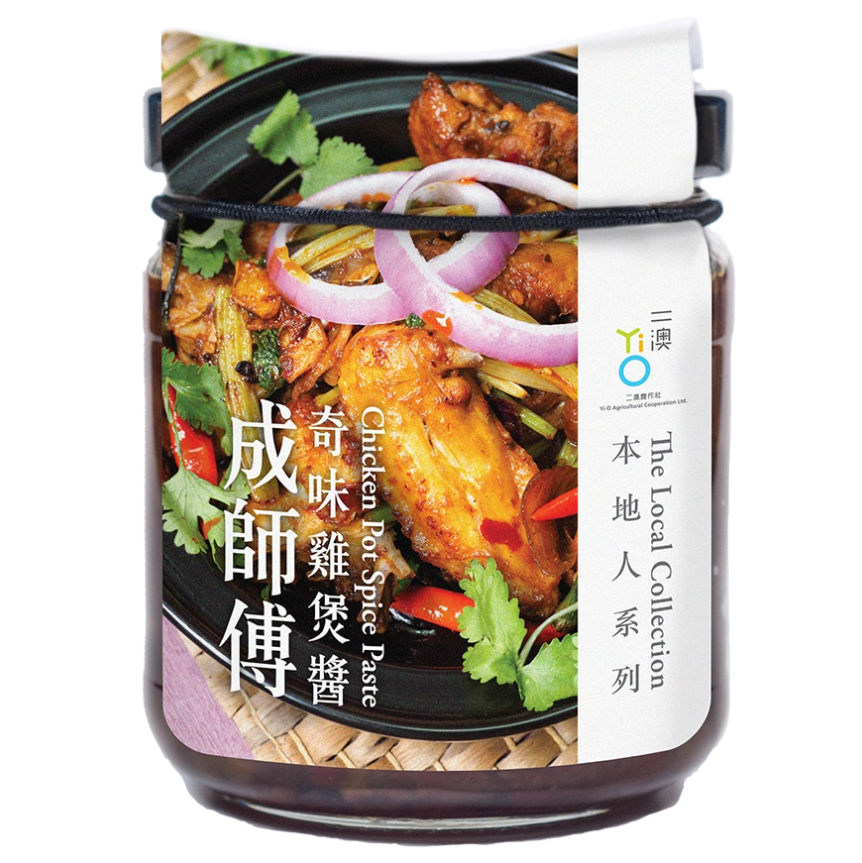 Chef Cheng - Chicken Pot Spices Paste

The spicy and natural flavour of this chicken pot sauce is a speciality.

Master Cheng carefully selects a variety of ingredients from Sichuan Pixian bean paste, Chao Tian dried chillies, Han Yuan peppercorns, star anise, cinnamon, herb nuts, cumin and cardamom. The garlic from the Er'ao farm is slowly simmered by hand to extract the
The sauce is hand-cooked to perfection.

It can be used in a variety of ways: as a noodle dish, as a cold sauce, as a vegetable, as a dipping sauce or as a side sauce.


Total weight : 330g
Net weight : 180g
Ingredients : Garlic, black bean paste (soya), marinated soybean paste (soya), Pixian bean paste (soya), sugar, salt, pepper oil, cumin powder, cilantro, salt.Pepper oil, cumin powder, green peppercorns, Sichuan peppercorns, Sichuan chilli powder, Sichuan coarse chilli powder.Canola Oil, Star Anise Powder, Jade Cinnamon Powder, White Bean Curd, Herb Fruit, Cumin
 
YIO Recipe | Spicy Chicken Hot Pot
Chef Cheng  Series - Chicken Pot Spices Paste
https://youtu.be/yxV9a6UMq68
Ingredients :500g half chicken (cut into pieces), 80g purple onion (cut into wedges), 5 slices of garlic, 5 slices of ginger, 3 finger peppers (cut into pieces), 25g Chinese celery (cut into pieces), 10g coriander (cut into pieces), 2 tablespoons chicken sauce
Marinade : 2 tbsp soy sauce, 1 tbsp oyster sauce, 1 tsp sugar, 1 tsp corn starch
Marinade for chicken : 20g Chinese cooking wine, 150ml clean water

Steps
Heat oil in a wok and stir-fry garlic, ginger and finger pepper.
Add chicken pieces and fry until golden brown.
Cook for 2 minutes in the cooking wine, then add the chicken sauce and purple onion and stir fry together.
Bring 150ml of water to the boil, cover and cook over a medium heat for 10 minutes.
When the chicken sauce has thickened, add the Chinese celery and cook for 2 minutes.
Add the coriander and mix well.
Chef's tips: 
Chicken thighs can be substituted for chicken parts.
After tasting the chicken pieces, add the chicken stock to make a hot pot soup base.


About Chef Cheng 
Chef Seng, who has been in the catering industry for 38 years and has worked in high end restaurants such as The Peninsula Hotel, Hyatt Regency Hotel, Sham Wan Yacht Club, Yang Ming Villa, Toi Catering Group, Ocean Park and Hung Sing Catering Group. Since 2014, he has been preparing business lunches and staff meals for financial institutions. He specialises in Southeast Asian cuisine, Western cuisine, exotic Korean and Japanese cuisine, and Chinese delicacies that bring together the North and South.
About YIO Grocery
"Established 13 years ago, the YIO Farmers' Association works with local villagers to implement the YIO Farming and Village Restoration Project, coordinating agricultural production and organizing various farming, environmental and ecological activities. "It sells a wide range of agricultural products, both home-grown and local.
Orders & Shipping
Free Local Delivery Over HKD400
Your order will be processed within 5 working days of being placed and payment being received. If there are any longer delays due to stock or shipping problems you will be contacted and notified of such.  
We ship via PICKUPP to offer you the most economical shipping method. The delivery time is about 2-7 business days. The website will automatically calculate the shipping cost for each order.Please note extra delivery charge at remote area.
If you wish to place a large order or arrange international shipment, please contact us for a shipping quote.
Returns & Replacements 
Your satisfaction is important to us, if you have a concern about the quality of your product please use the Contact Us page to email us with the batch number, expiry date and product name from the barcode label and the reason you are dissatisfied.  
Any returns due to quality issues must be contact us within 2 weeks of receiving your order.  
Unfortunately we do not accept product returns if you have changed your mind or don't like the scent.  
We may request you to return unused product before processing a refund or replacement. (Please note, if you made your purchase from a retail stockist, you will need to return it to that stockist - and their store policies apply in terms of refund or replacement.)