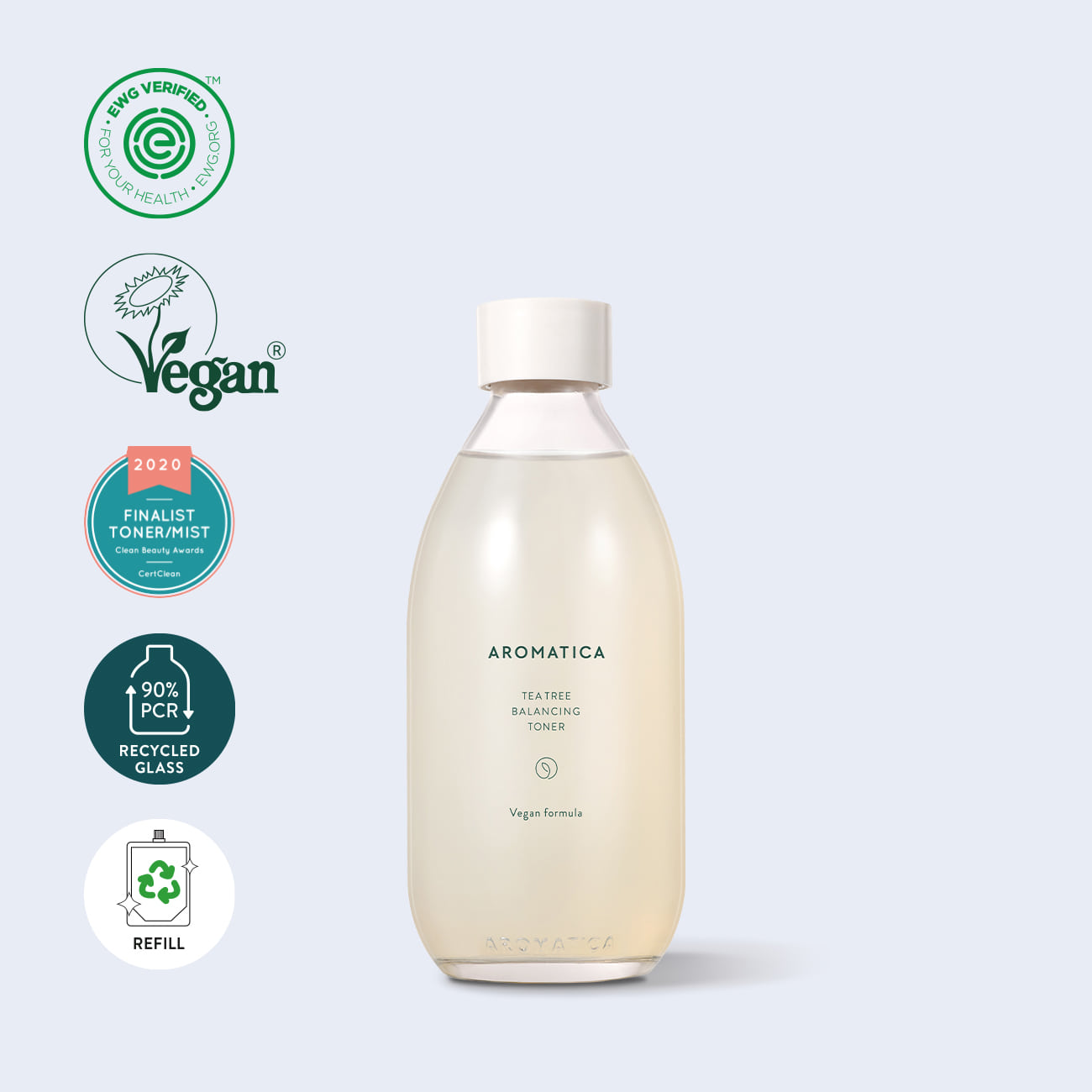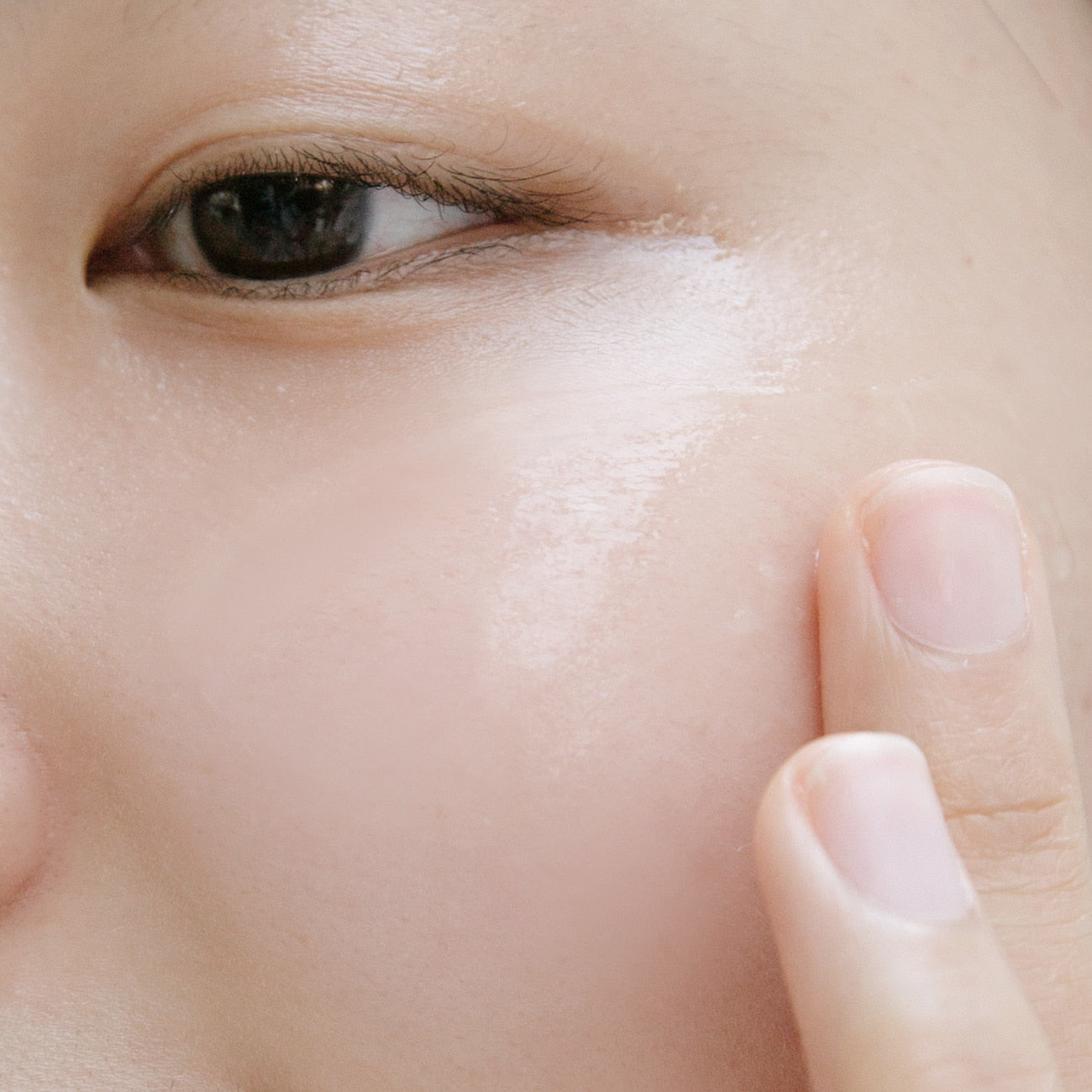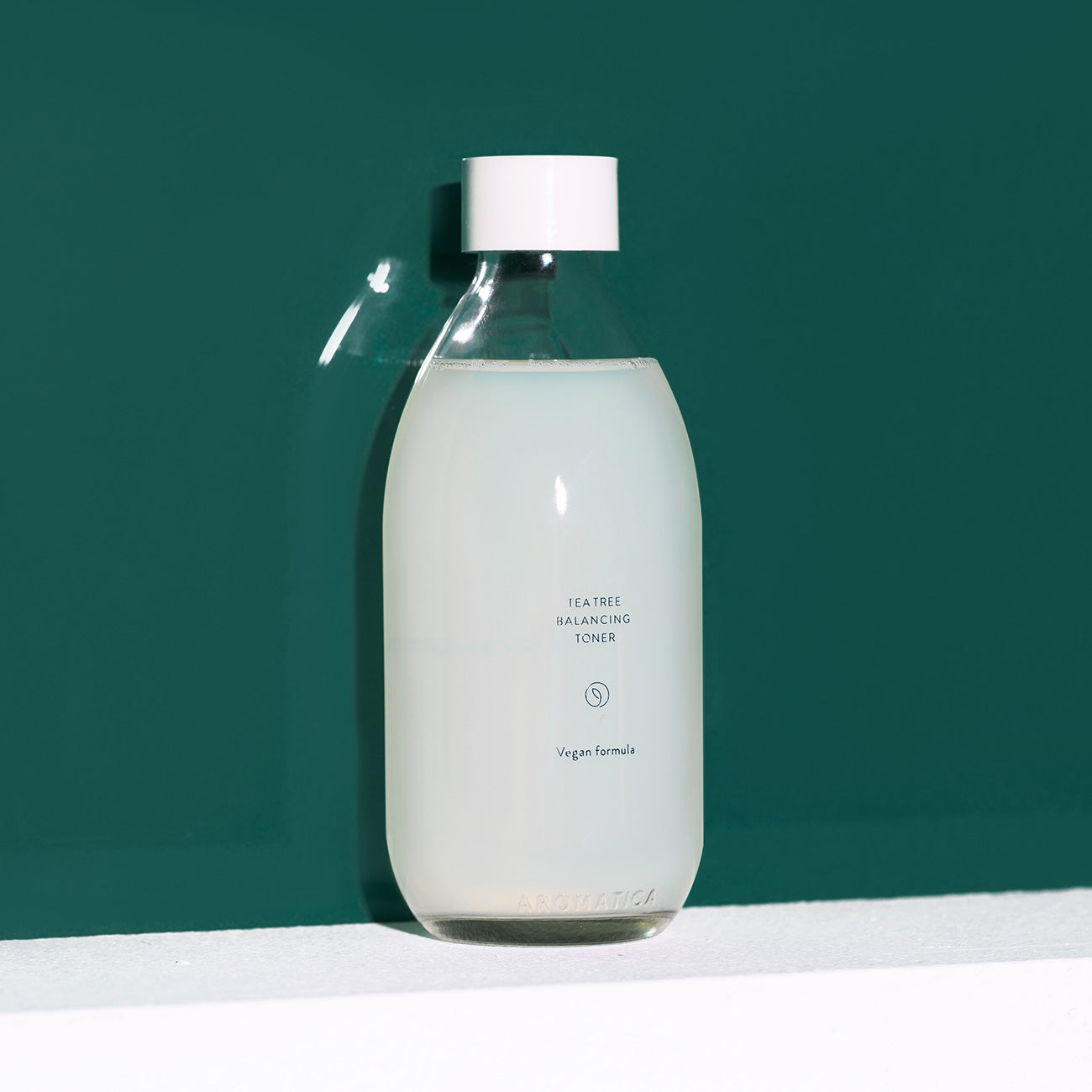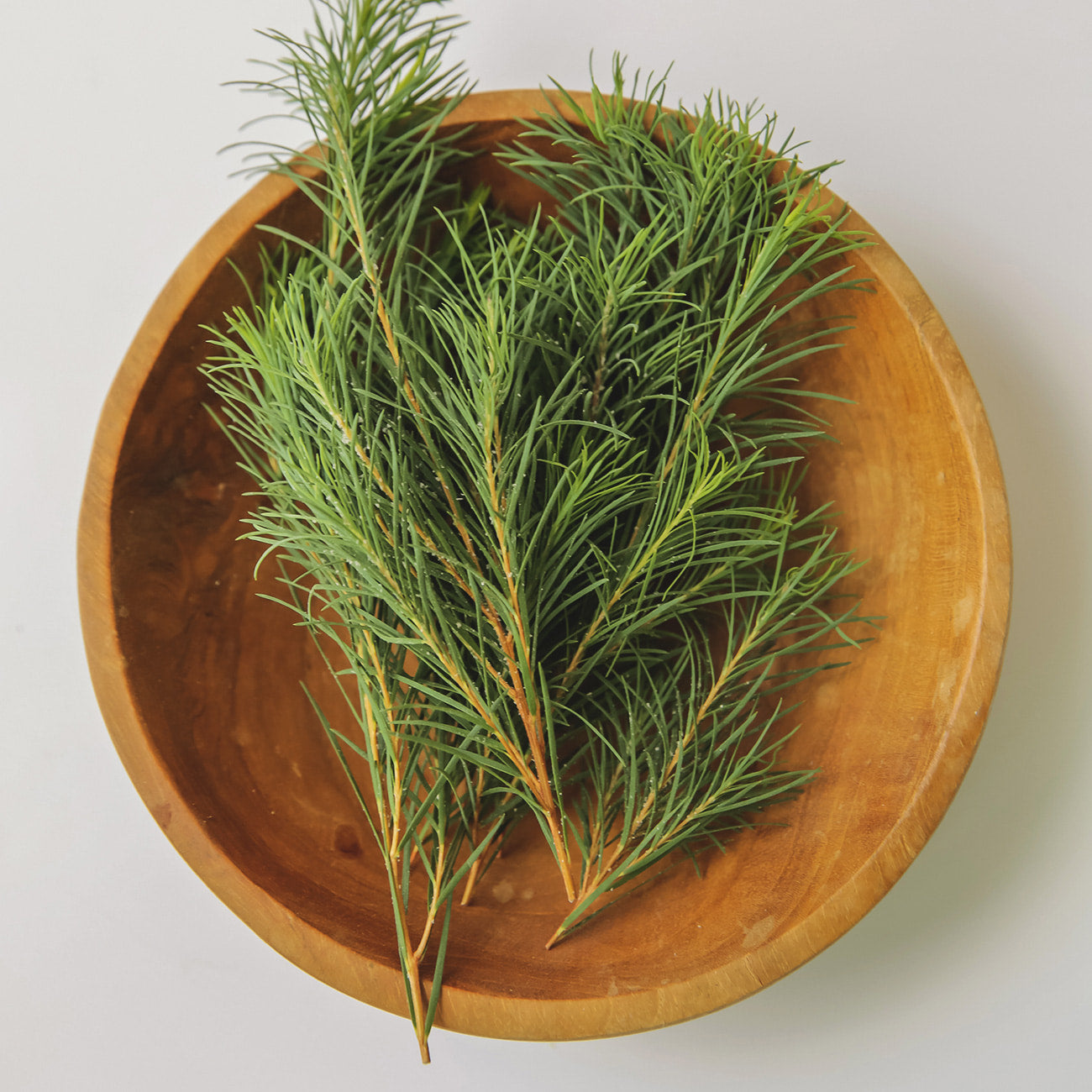 Tea Tree Vegan Balancing Toner
A refreshing and clarifying alcohol-free toner for oily skin.
Vegan ?x Cruelty free
Moisturizing tea tree toner that puts skin concerns to rest.
If you are worried about your excessively oily skin that is also dry on the inside, try the Tea Tree, Balancing Toner. This toner offering a clear and cool moisturizing feeling tidies up an oily-looking skin texture for a refreshing finish. It is packed with an organic Tea tree in place of purified water. Feel the freshness provided by the Tea tree starting from the first step of skincare. It was extracted with a solvent-extracted method that contains the pure strength of the Tea tree so effectively delivers the energy of it. A mildly acidic formula containing organic aloe vera and chamomile will gently soothe skin that has become extremely sensitive to external stress. Experience comforted skin with a pH that is closest to that of the skin.
Ingredients
Organic ingredients 10.5%, Natural ingredients 99.2%
Extraction method
SOLVENT EXTRACTION: A method of extraction designed to efficiently extract beneficial active ingredients from exquisite and delicate original materials. The high-quality essential oil extracted from the safest moisturizer and skin conditioner such as glycerin preserves the natural fragrance of the original materials with recycled energy usage.
HOW TO USE
STEP 1. Sufficiently soak a cotton pad with an appropriate amount of cleansing water and gently wipe skin starting from the inside and working outward. Lightly press and hold it on strong makeup points for about 5 to 10 seconds to melt the makeup and wipe it off. There is no need for additional water-washing, but you may wash lightly with water if desired.
STEP 2. Dispense an appropriate amount of Tea Tree Balancing Toner onto your palm or a cotton pad and wipe along skin texture, or gently spread all over the face to soothe irritated skin.
STEP 3. If you want intensive care on excessive oil, take an appropriate amount of serum with the included dropping pipette, apply, and lightly pat to promote absorption.
STEP 4.?If enlarged pores annoy you, take an appropriate amount of face cream at the last step of your skincare routine, apply, and pat to promote absorption. It helps keep your pores tight and your skin smooth.

Recycle it
STEP 1.Separate the cap, Inner plug, and bottle.
STEP 2.Please dispose of each material separately.

Cap: PP, Inner plug: PE, Bottle: Glass
Tea Tree Vegan Balancing Toner
Orders & Shipping
Free Local Delivery Over HKD400
Your order will be processed within 5 working days of being placed and payment being received. If there are any longer delays due to stock or shipping problems you will be contacted and notified of such.  
We ship via PICKUPP to offer you the most economical shipping method. The delivery time is about 2-7 business days. The website will automatically calculate the shipping cost for each order.Please note extra delivery charge at remote area.
If you wish to place a large order or arrange international shipment, please contact us for a shipping quote.
Returns & Replacements 
Your satisfaction is important to us, if you have a concern about the quality of your product please use the Contact Us page to email us with the batch number, expiry date and product name from the barcode label and the reason you are dissatisfied.  
Any returns due to quality issues must be contact us within 2 weeks of receiving your order.  
Unfortunately we do not accept product returns if you have changed your mind or don't like the scent.  
We may request you to return unused product before processing a refund or replacement. (Please note, if you made your purchase from a retail stockist, you will need to return it to that stockist - and their store policies apply in terms of refund or replacement.)