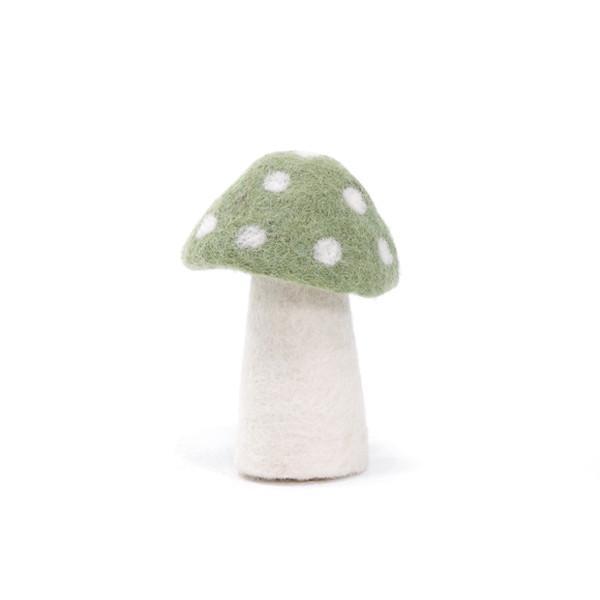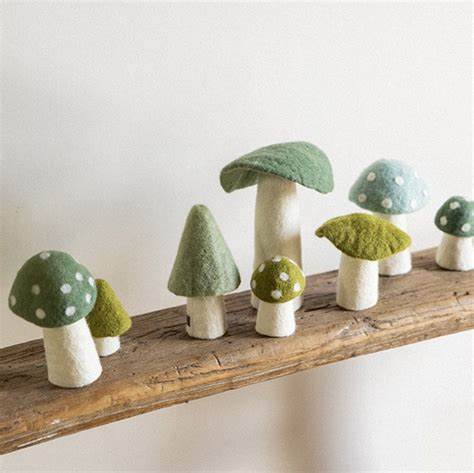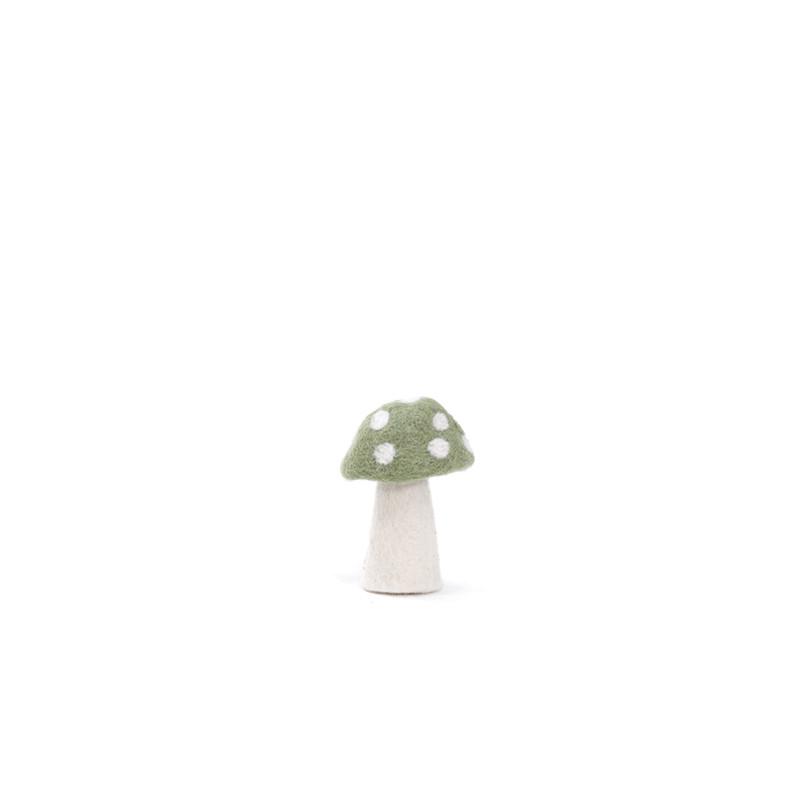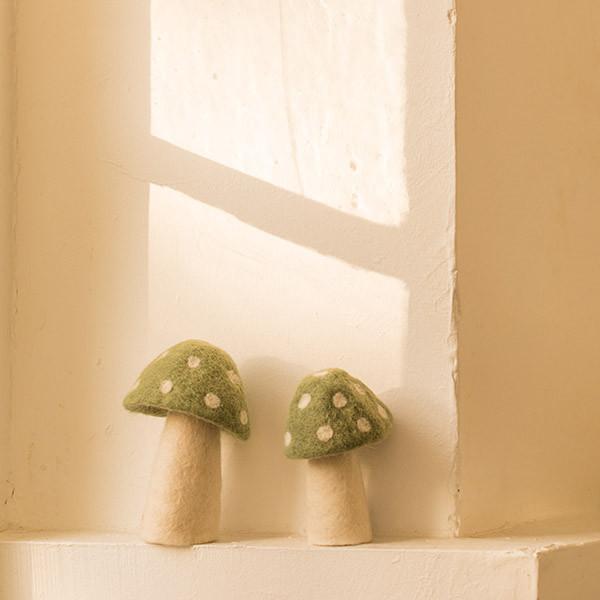 Muskhane Dotty Mushroom - Tender Green
The felt Mushroom is the star of the collection, a must-have in the home! Whimsical and fun, a decorative touch the whole family will enjoy. The mushrooms are cute in children's bedrooms, in the library, or on top of a dresser or occasional table.

Our advice: Mix and match different sizes and colors!
Size :S: h 8 cm / L: h 11 cm
Material :100 % felt
A renewable material.
Fair trade product - Hand made in Nepal.
Care instructions
Spot-clean with damp sponge and soap, or with a textile stain remover.
Muskhane Dotty Mushroom - Tender Green
訂單及運送
購物滿 $400可享免費本地送貨服務
香港地區訂單
A. 訂單金額滿HK$400(以折實價計算),將提供免費送貨。
B. 訂單金額不足HK$400(以折實價計算),顧客需支付HK$50或以上(運費視乎訂單的重量及地區)
因應疫情持續嚴峻,一般訂單會於7-14個工作天送達。 客人亦可選擇附加HK$100加急即日送貨服務。
C. 訂單金額滿HK$1000 (以折實價計算),並於星期一至五中午2點前完成下單,可享即日免費送貨服務。
偏遠地區(離島丶東涌丶迪上尼丶機場丶赤柱丶石澳)需要另加附加$100運費。**即日送貨只提供訂單庫存充足的貨品,如有缺貨將延遲送貨日。
注意事項:
我們會選用Pickuup或順豐速運送貨服務,客人可以選擇送貨到 工商業或住宅地址。結帳時,客人須於頁面的「送貨地址」欄目中填寫正確的收件人信息,以便我們安排發貨,按時將貨品送到客人指定的地點。
換貨及退款/退貨
基於衛生考量本店只接受貨品質素及破損的退換
不接受因不喜歡氣味及顏色原因的退換貨
付款完成後貨品出現缺貨問題 將以store credit的方式全額退還