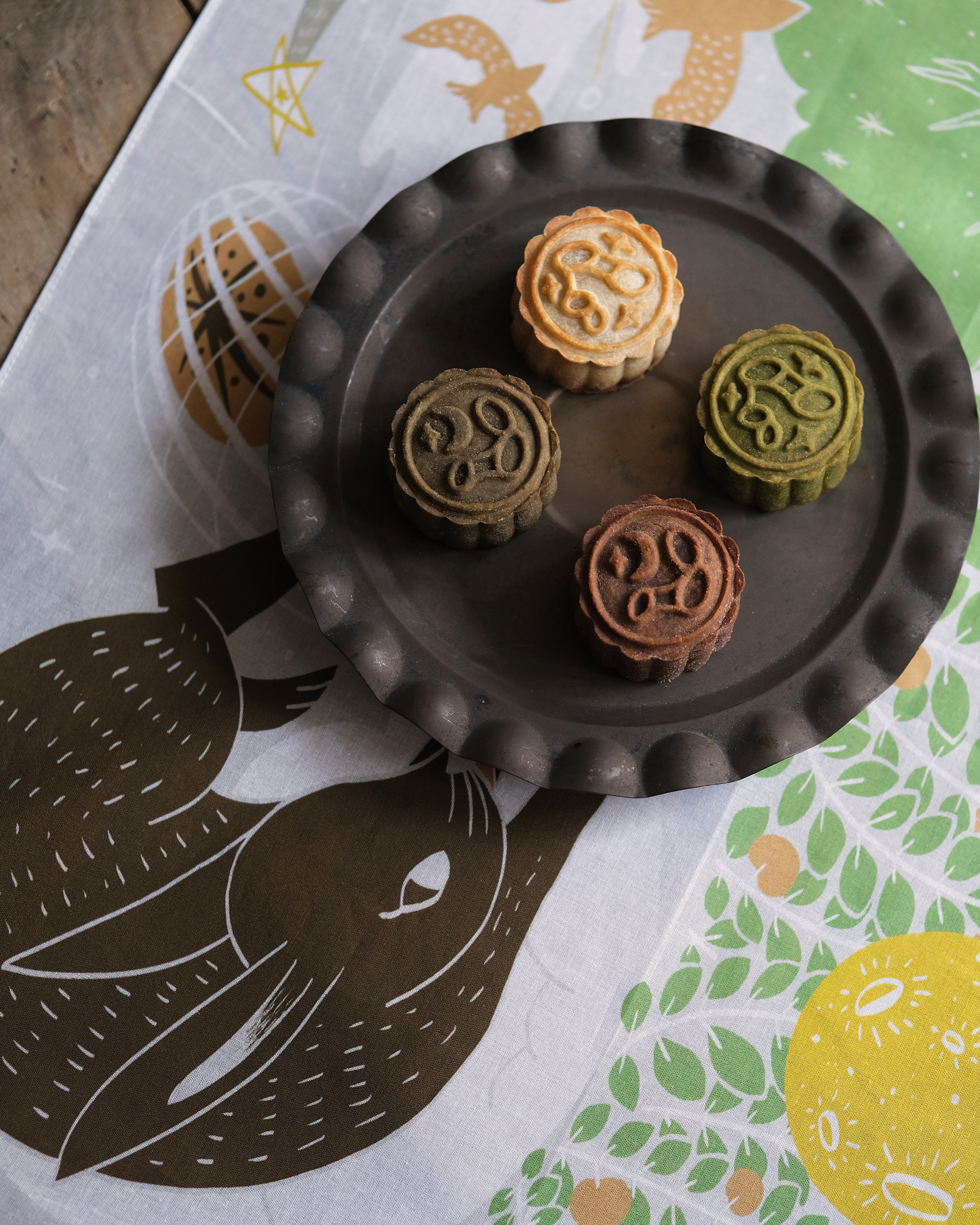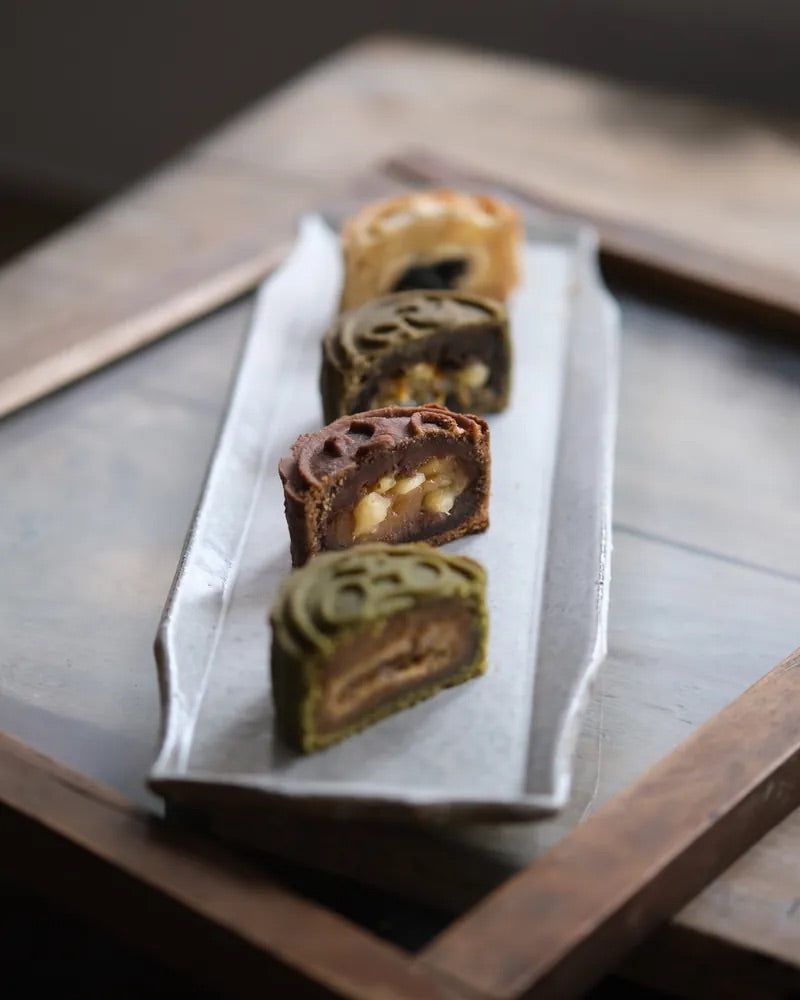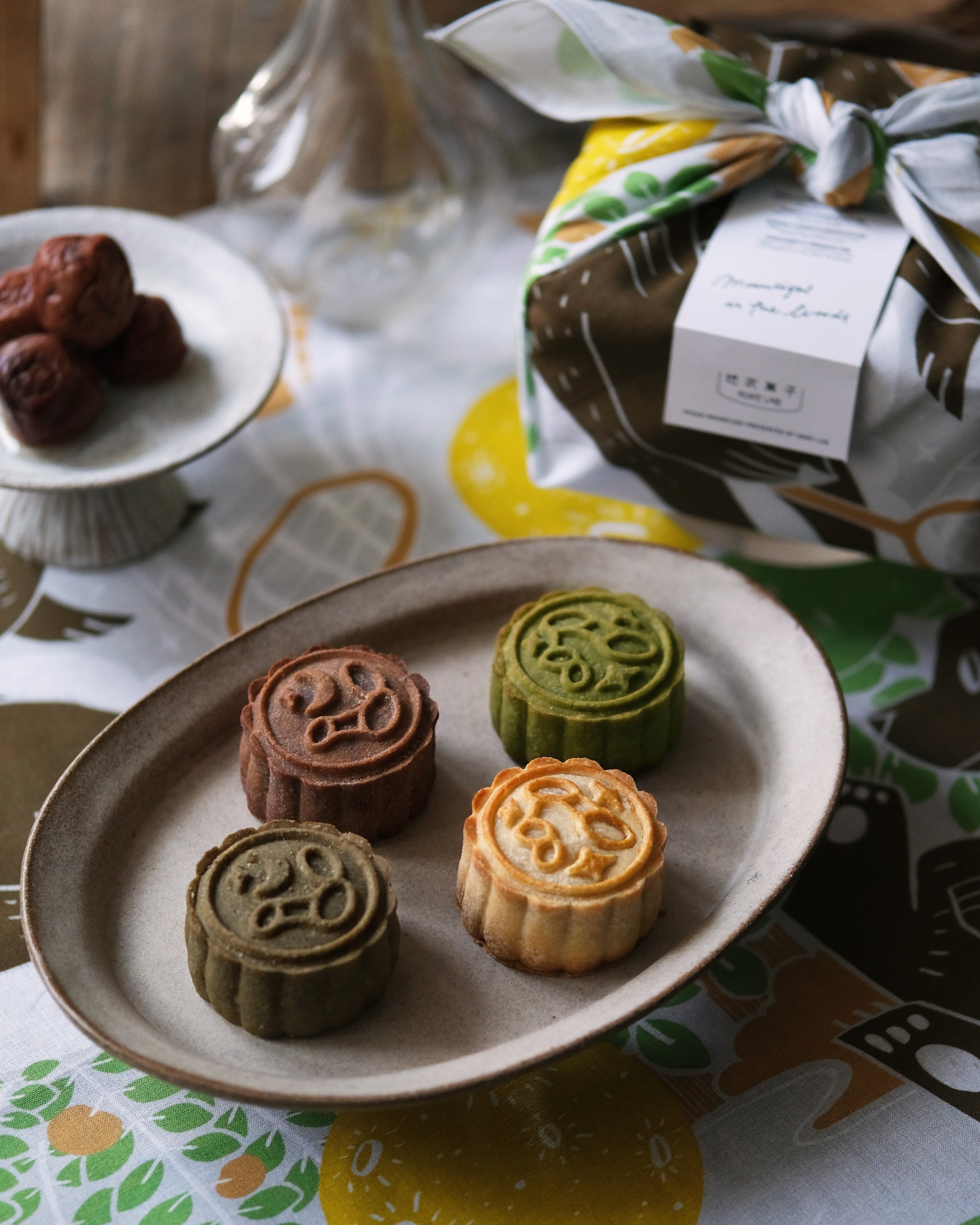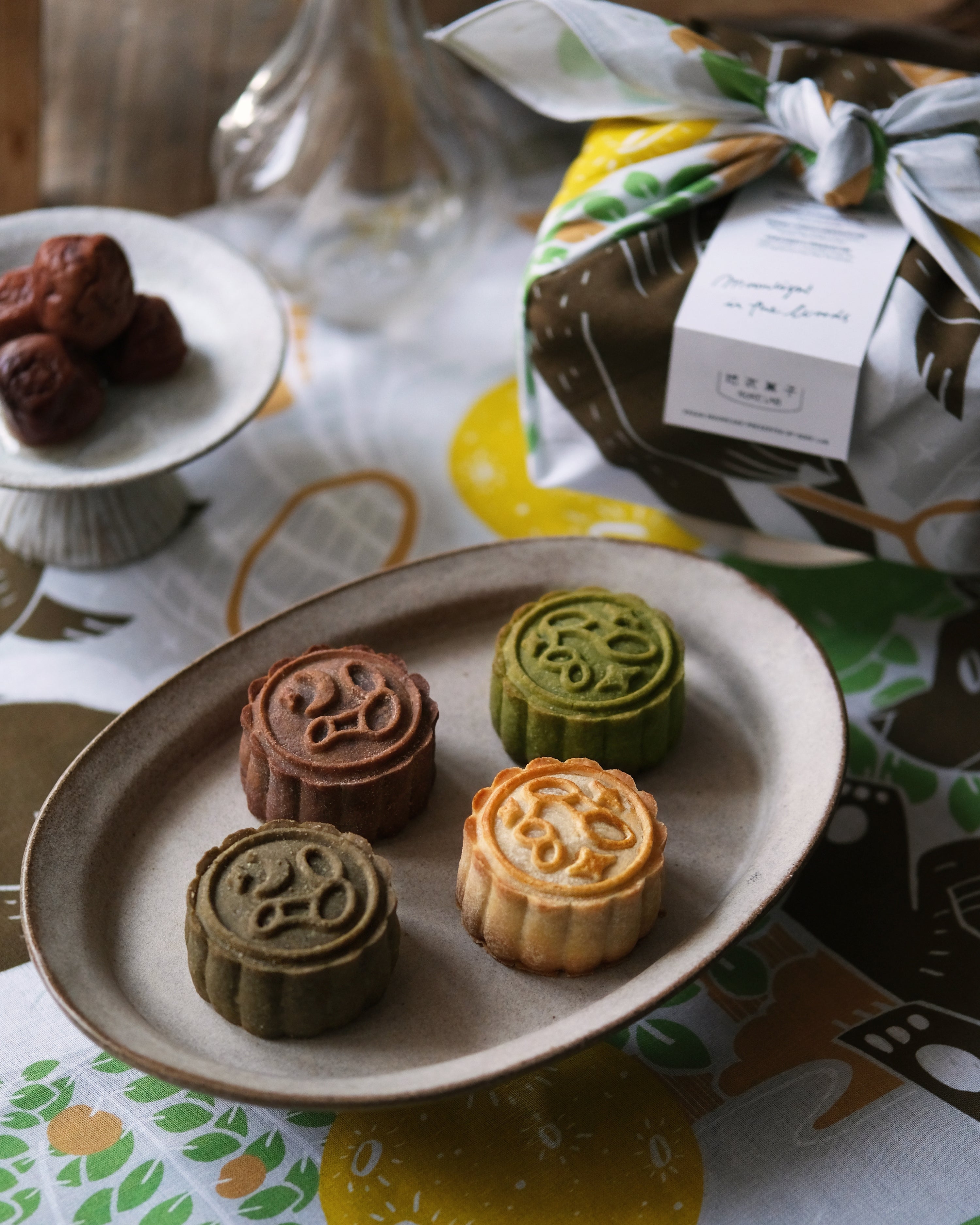 Moonlight in the Woods Vegan Mooncake (Furoshiki Gift Set)
$335.00
Regular price
$365.00
Subscription • Save
Pre-Order & Store pick up only*
Online Order : From now till 10 Sep 2023
Pick up in-store : 16-17 Sep 2023 (no delivery service provide)

*Pimary Bulk Shop | The Mills 106
Shop 106, 45 Pak Tin Par Street, The Mills, Tsuen Wan, Hong Kong
Opening Hours. Saturday & Sunday 11-8pm 
Koke Lab Studio | Moonlight in the Woods Vegan Mooncake  (Furoshiki Gift Set) set of 4

✓ vegan ✕ gluten-free ✕ nut-free 
Vegan Cookie-crusted Genmaicha Pistachio Plum Mochi Mooncake x1  純素玄米茶曲奇餅皮|開心果手工豆蓉|梅子蕨餅|開心果醬 
Vegan Cookie-crusted Mocha Jujube Apple Mooncake x1 純素咖啡曲奇餅皮|Valrhona莫卡手工豆蓉|自家製紅棗糕|紅棗煮王林蘋果
Vegan Cookie-crusted Yuzu koshō Kumbu Mochi Mooncake x1 純素柚子胡椒曲奇餅皮|高知柚子手工豆蓉|豆乳蕨餅|醬油煮昆布海苔
Vegan Cookie-crusted Oolong Osmanthus Pear Mooncake x1 純素桂花烏龍茶曲奇餅皮|烏龍茶手工豆蓉|桂花冰糖煮雪梨粒
-------------------------------------------------------------------- 
- About Packaging -
Every mooncakes are packed individually and eco-friendly  with sugarcane baggase mooncake tray and 100% decomposable plastic bags
Gift set size: 20x17.5x4.5cm
*Wrapping cloth excluded
*Pimary version: 14.5x14.5x7cm plain white aluminum box
Furoshiki Wrapping cloth size: 55x55cm
---------------------------------------------------------------------
- Storage -
Freshly baked on the pick-up date
Store in cool and dry place on production date.
Afterwards, store in fridge for no longer than 2 days, 
or in freezer for no longer than 20 days
-------------------------------------------------------------------------------------
Reheating Instruction -
-Mooncakes can be consumed directly on production date.
-For chilled or frozen mooncakes,please remove the plastic package and deoxidizer inside the mooncake tray.
Follow the instructions below for reheating:
*our sugarcane baggase trays are oil Resistant, microwavable, ovenable and freezable 
*defrost the frozen mooncakes in fridge before reheating
➊
150degree in Oven for 12-15mins
*Best reheating method
➋
High Power Mode in Microwave for 2-3 times, 10-15 seconds each time
➌
Reheat in Rice Cooker until cooking process is completed
*make sure there is no water inside the pot.
Manufacturer
Koke Lab 地衣菓子
Moonlight in the Woods Vegan Mooncake (Furoshiki Gift Set)
$335.00
Regular price
$365.00
Orders & Shipping
Free Local Delivery Over HKD400
Your order will be processed within 5 working days of being placed and payment being received. If there are any longer delays due to stock or shipping problems you will be contacted and notified of such.  
We ship via PICKUPP to offer you the most economical shipping method. The delivery time is about 2-7 business days. The website will automatically calculate the shipping cost for each order.Please note extra delivery charge at remote area.
If you wish to place a large order or arrange international shipment, please contact us for a shipping quote.
Returns & Replacements 
Your satisfaction is important to us, if you have a concern about the quality of your product please use the Contact Us page to email us with the batch number, expiry date and product name from the barcode label and the reason you are dissatisfied.  
Any returns due to quality issues must be contact us within 2 weeks of receiving your order.  
Unfortunately we do not accept product returns if you have changed your mind or don't like the scent.  
We may request you to return unused product before processing a refund or replacement. (Please note, if you made your purchase from a retail stockist, you will need to return it to that stockist - and their store policies apply in terms of refund or replacement.)