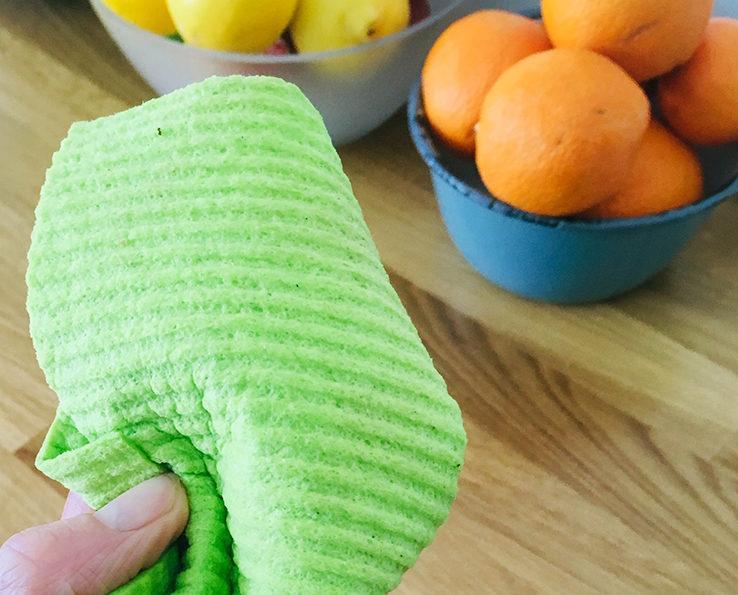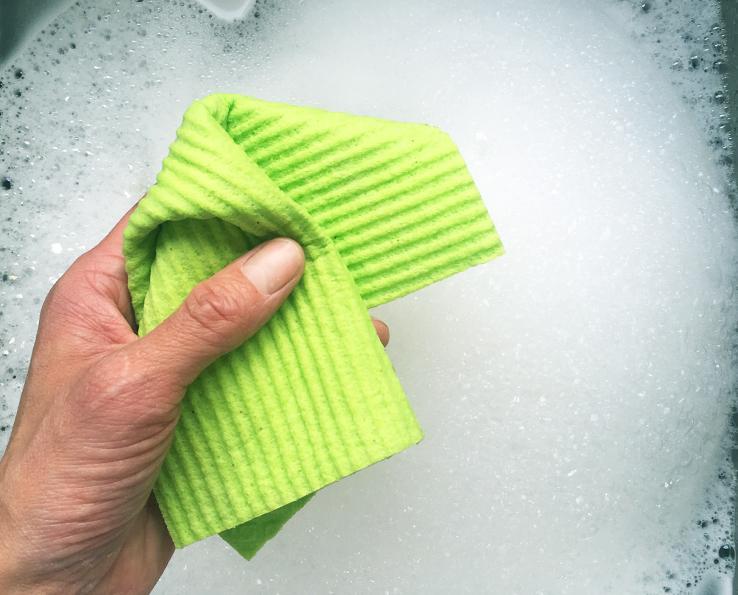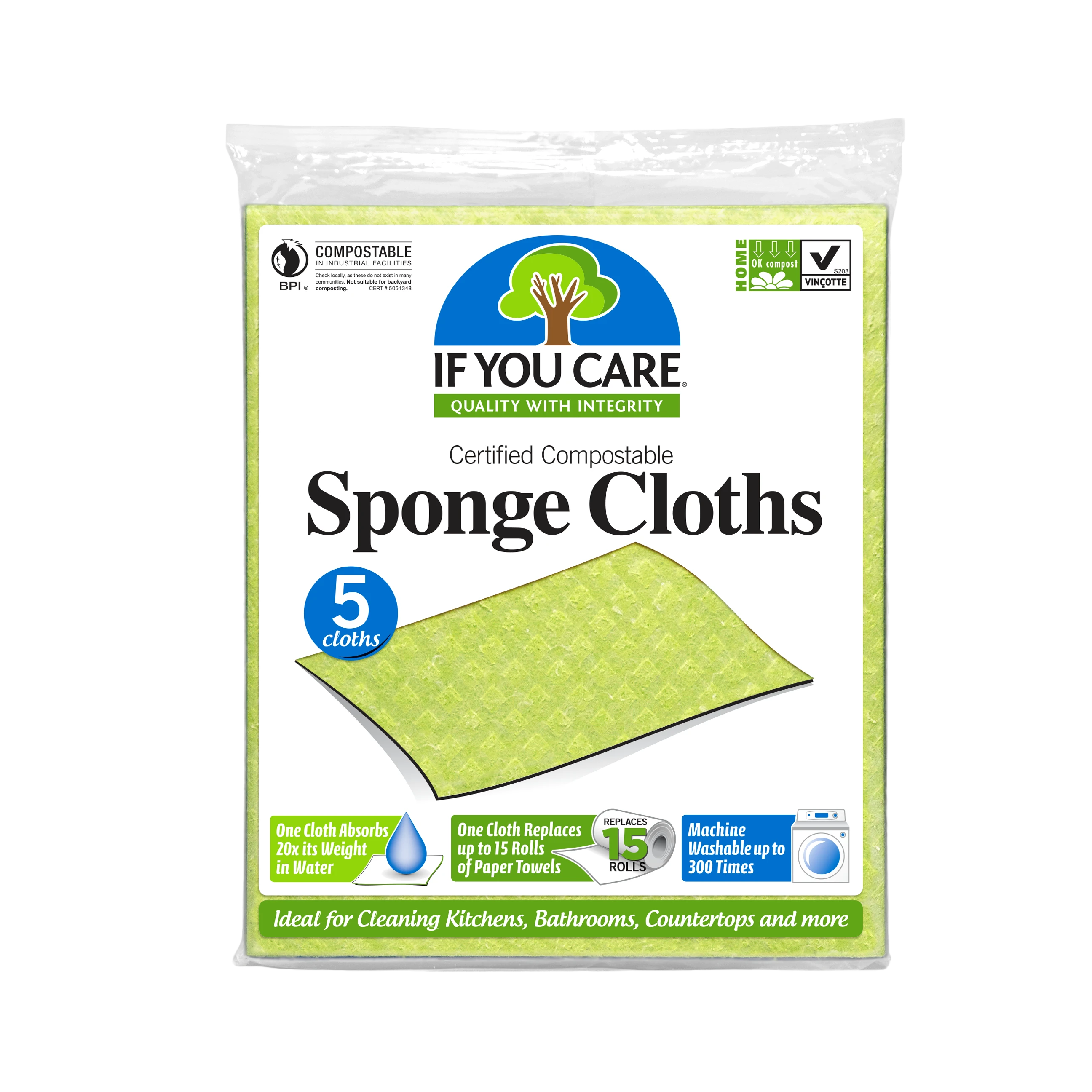 100% Natural Reuable Sponge Cloths 5Pcs
If You Care Sponge Cloths are made in a patented process from a three dimensional blending of cellulose, non-GMO unbleached cotton and mirabilite ?寣?a natural mineral salt.During the production process, the mirabilite is washed out, leaving the remaining blend (70% cellulose & 30% cotton) extremely porous, which makes the sponge cloth extraordinarily absorbent.It can absorb up to 20 times its own weight in water.
CLEANING
There is no better or more effective cleaning cloth for kitchens, countertops, bathrooms and general household cleaning, available anywhere.If You Care Sponge Cloths leave no streaks.They absorb liquids easily and quickly and release them with simple wringing.They are remarkably durable, tear and abrasion resistant, reusable over and over again, and can be machine washed in water up to 1900F (880C), up to 300 times.
THE ENVIRONMENT
If You Care Sponge Cloths and their packaging are made from 100% renewable resources and contain no petroleum or other fossil fuel products.Each cloth is reusable and washable many times.These sponge cloths reduce waste and the amount of material going to landfill.The packaging is a biopolymer made from corn starch which is certified compostable in commercial composting facilities, leading to a further reduction in waste, greenhouse gasses and diversion from landfill.
USE & CARE
Rinse cloth and wring out excess water to increase absorbency.Use with water, soap and water, or any household cleaner.After using, rinse thoroughly, wring out water, and leave flat to dry.Cloth can be washed at temperatures up to 1900F (880C) in dishwasher or washing machine with normal loads.Do not use chlorine bleach or chlorine products.After washing, leave to air dry.Do not tumble dry.
Did you know that both If You Care Sponge Cloths and their packaging are certified compostable? Throw them in your compost bin after use. No need to separate!
Product
Packaging
100% Natural Reuable Sponge Cloths 5Pcs
Orders & Shipping
Free Local Delivery Over HKD400
Your order will be processed within 5 working days of being placed and payment being received. If there are any longer delays due to stock or shipping problems you will be contacted and notified of such.  
We ship via PICKUPP to offer you the most economical shipping method. The delivery time is about 2-7 business days. The website will automatically calculate the shipping cost for each order.Please note extra delivery charge at remote area.
If you wish to place a large order or arrange international shipment, please contact us for a shipping quote.
Returns & Replacements 
Your satisfaction is important to us, if you have a concern about the quality of your product please use the Contact Us page to email us with the batch number, expiry date and product name from the barcode label and the reason you are dissatisfied.  
Any returns due to quality issues must be contact us within 2 weeks of receiving your order.  
Unfortunately we do not accept product returns if you have changed your mind or don't like the scent.  
We may request you to return unused product before processing a refund or replacement. (Please note, if you made your purchase from a retail stockist, you will need to return it to that stockist - and their store policies apply in terms of refund or replacement.)